Boxed 112 piece Bead Pattern Canteen, 1894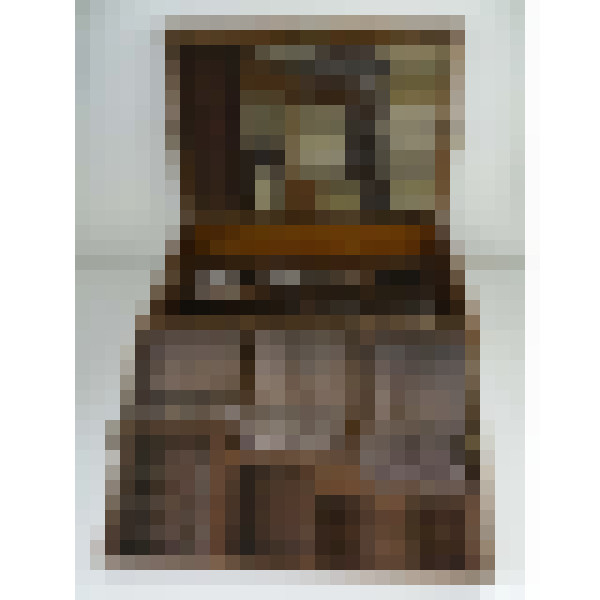 Sold
<p>Boxed 112 piece Canteen &ndash; Bead Pattern (12 place settings) - Hallmark: Sheffield 1894 by John Round &ndash; Weight: 8950 grams (175.6tr.oz.) + - Ref. No.: BD/3628</p>
Boxed 112 piece Bead Pattern Canteen (12 place settings), Sheffield 1894 by John Round
The Service
We are offering for sale an excellent late Victorian silver 12 place settings canteen in Bead Pattern. The service provides for 8 pieces per 12 place settings with a good selection of serving items.
This is a straight and complete service, with all pieces original to the canteen and hallmarked for the same date and maker. The pieces have a good hefty feel in the hand with the bonus of having never been engraved.
The knives and carving set are all bone handled.
Bead Pattern
Bead pattern is a very popular pattern because it treads the fine line between a plain and an ornate pattern. The shape of the handles is Old English pattern with an attractive border of beading to both sides (double-struck). Bead pattern was first in fashion during the 1770/80's and was revived in the late 19th century.
Components
This 112-piece service consists of the following:
Top tray:
| | |
| --- | --- |
| 12 Table/dinner Knives (bone) | 12 Dessert/cheese Knives (bone) |
| 5 piece Carving Set (bone) | |
Tray 2:
| | |
| --- | --- |
| 12 Table Forks | 12 Coffee Spoons |
| 12 Dessert Forks | 6 Salt Spoons |
| 12 Teaspoons | |
Base of Box:
| | |
| --- | --- |
| 12 Dessert Spoons | 2 Basting Spoons |
| 12 Table Spoons | Soup Ladle |
| 2 Sauce Ladles | |
Total weight of weighable silver 5460 grams (175.6 troy ounces).
Condition
The silver is all in excellent polished condition throughout. The box is in good order too, although there is some minor wear to the baize in places.
Presentation
This canteen is offered in its original oak box with brass carrying handles. The box is lined with brown baize and each piece has its own slot. Set in to the top of the chest is a brass plate bearing the name Warder.
As with all the canteens available from our web-site, we are happy to send a sample place setting for approval, on receipt of a fully refundable surety payment, prior to purchasing this canteen.