Artificer's Guild Silver Bowl, 1934 Edward Spencer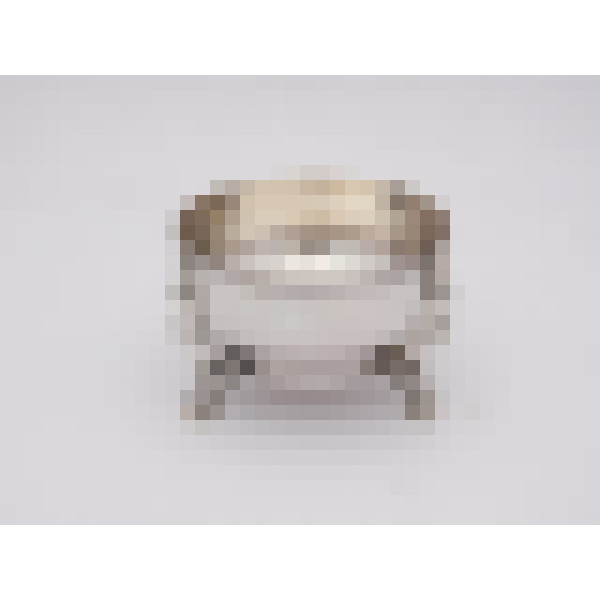 £550.00
Bowl - Circular with 3 Buttress Legs - Birmingham 1934 by Artificer's Guild - 8cm diameter; 5cm high; 151g - ST/4836
This unusual and very rare silver bowl was hand-made by Edward Spencer for the Artificer's Guild in the arts & crafts style.
For it's size, the bowl has a good, hefty weight and stands on three buttress legs. It is hand-planished all over and is stamped with a clear set of london hallmarks and the maker's mark of the Artificer's Guild. The bowl is larger than a salt pot and smaller than a standard sugar bowl (about the size of a ramekin) and would be ideal for many practical and serving purposes. It is in fine condition.
The Artificer's Guild was first set up in 1901 and despite financially problematic early years proved to be one of the few commercially successful craft guilds. Although initially lead by Nelson Dawson, Edward Spencer was the most influential designer during the golden age of the guild and this bowl dates from that period. The underside of the bowl bears a partly struck example of the rarely seen Edward Spencer mark.