Antique Campaign Condiment Tower, 1855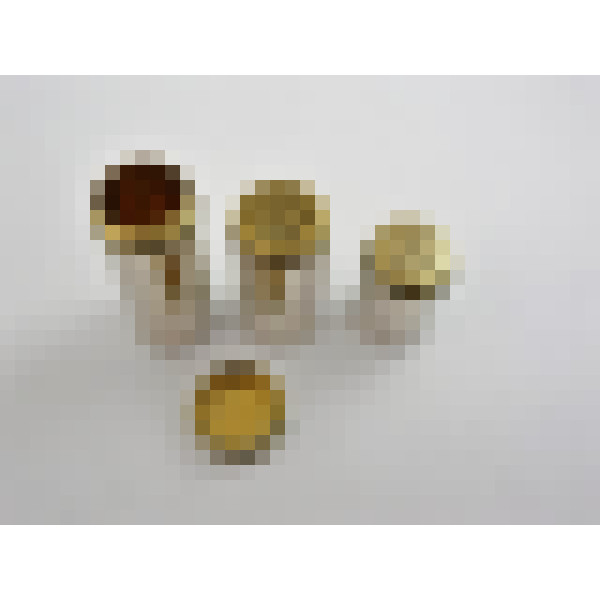 Sold
Campaign Condiment Tower - Cylindrical - London 1855 by John Harris - 11.3cm high; 2.2cm diameter; 70g - LS/1853
This is an interesting piece of silver! It is a three-piece condiment set contained within a single, cylindrical tower.
Comprising three different-sized sections, for salt, pepper and mustard, this type of space-saving object would have been ideal for military leaders to take on campaigns or for the wealthy to carry about on their Grand Tour.
There is a total of six component parts (all appropriately hallmarked), with each compartment having its own threaded cover; two are beautifully pierced and the one for mustard solid to prevent it drying out. The sections fit satisfyingly together and are gilt to their interiors.
The condition of this condiment tower is excellent throughout making it a fabulous piece of Victorian ingenuity.