4 Silver Gilt Seal Top Spoons, 1607 Wm Cawdell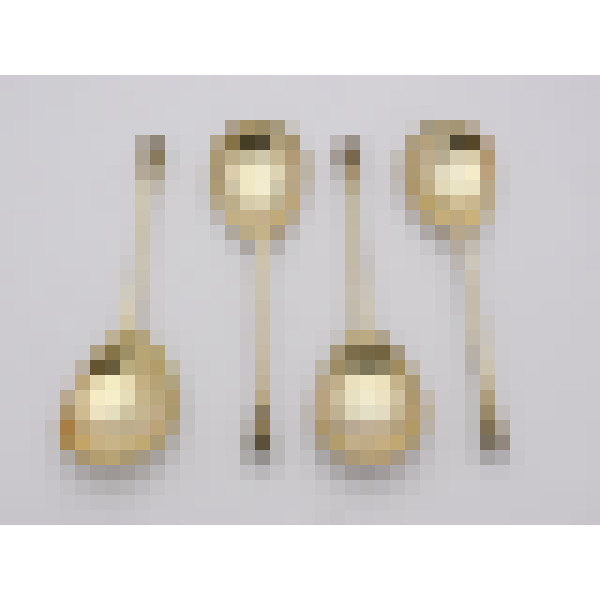 £5,500.00
Spoons (4) - Seal Top; gilt - London 1607 by William Cawdell - 17.2cm long; 225g combined weight - SR/5376
This is an outstanding set of four silver-gilt seal top spoons made in London during the reign of James I by William Cawdell.
Finding an original set of four early 17th century spoons is an extremely rare occurence.
Each of these spoons has a terrific weight just shy of 2 troy ounces and a very attractive decorated seal terminal with crisp detail and no engravings to the flat terminal plate.
The competitive price for such a superb quality set accounts for the fact that the spoons have been later gilded all over for decorative enhancement, however it appears to have been mercury gilt and will probably be 18th century in date - the flat terminals remain as silver colour. There are neither damage nor repairs and the tips of the fig-shaped bowls remain thick throughout.
All the hallmarks are excellent too with clear "C enclosing a W" maker's mark and good bowl marks.
William Cawdell was the most important spoonmaker of the late 16th and early 17th century. His output was prolific and the quality of his spoons were the best of the late Tudor period. His distinctive style of maker's mark was later copied by his apprentices (James Cluatt, Martin Cottrell and John Jermyn) that succeeded him.