Bright Vine Child's Set, 1860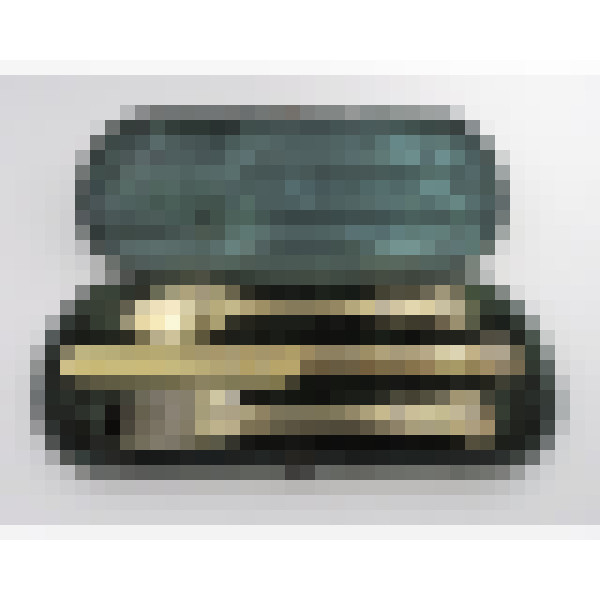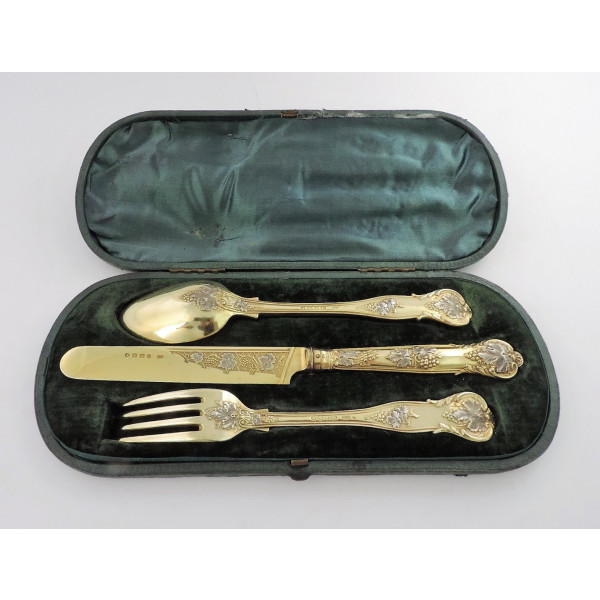 Sold
Child's Set (3-piece) - Bright Vine Pattern - London 1860-65 by George Adams - Knife: 21.8cm long. Fork: 17.8cm long. Spoon: 18.2cm long. Weight of spoon & fork: 117g. Dimensions of box: 25cm x 10.5cm - AJ/7554
This is a super three piece silver-gilt child's set in one of the mostly highly prized flatware patterns; Bright Vine.
Comprising a dessert-sized knife, fork and spoon, this set was likely presented for a christening and has been beautifully preserved in its original fitted case. The set was made by the premier spoonmakers of the period, Chawner & Company (using the GA mark of the owner George Adams), and is of the high quality one would expect with each piece having a good hefty weight. A particularly splendid feature are all the vine leaves (to front and back) which have been intentionally left with a silver colour and beautifully offset the gilding, to give a very pleasing and effective two-tone appearance.
The case shows some signs of minor wear, but the silver is near pristine with the major bonus of having no personalised engravings. A fabulous set!