3-box Spice Tower, 1785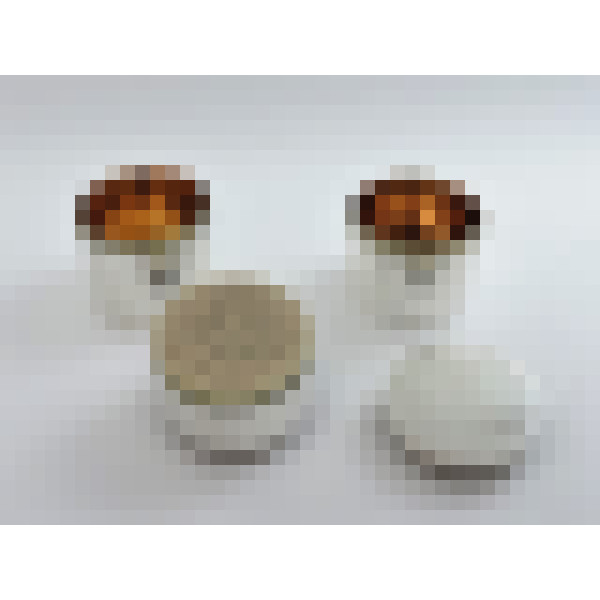 Sold
Spice or Condiment Tower - Cylindrical with Five Sections (three boxes) - London 1785 by Robert Nicholls - 9.8cm high; 5cm diameter; 168g - WJ/1494
This is an extremely rare example of a Georgian silver travelling spice or condiment tower.
This cylindrical box consists of three containers: one with a pull-off pierced, sifting cover and the other two sealed by corked-lined covers. All boxes and covers retain their original gilt interiors.
This portable spice or condiment box could be carried on military campaigns or for the Grand Tour of European culture. Spices such as nutmeg were especially popular for adding flavour to hot drinks, whilst condiments such as pepper and mustard would have been de rigueur for fine dining in any circumstance.
Made by the smallworker silver smith Robert Nicholls, this box is fully marked to the section with pierced grille and appropriately part-marked to the other two boxes. The full set of marks include a good example of the scarce incuse duty mark used when this additional stamp was first introduced in 1785. The tower remains in excellent condition with a good tight fit throughout.