1950's Art Deco Canteen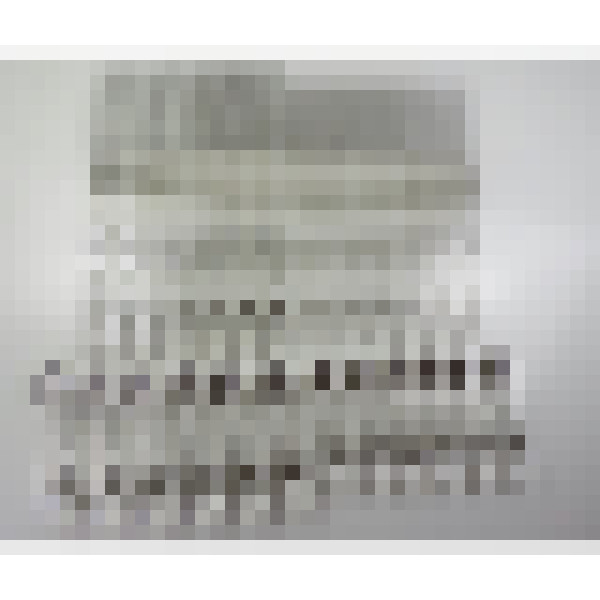 Sold
72 piece Canteen; Montrose Pattern (12 place settings) - Hallmark: Sheffield 1958 by Cooper Brothers & Sons; Weight: 2620 grams (84 tr.oz.) + 24 knives - Ref. No.: FB/8903
72-piece Montrose Pattern Silver Canteen of Cutlery,
Sheffield 1946-59 by Cooper Brothers & Sons
The Service
We are pleased to be offering the opportunity to own a very scarce silver cutlery set in the beautifully elegant Art Deco style Montrose Pattern. This lovely canteen provides for six pieces per 12 place settings and is presented within new cutlery rolls.
The vertical striations with horizonal waves below to a tapering squared off terminal is very simple in form, but gives a lovely care-free effect. The design number (RD633136) for Montrose Pattern was registered in 1915, but we have not previously encountered a full service in this pattern before and it really is very nice!
All the pieces were made by Cooper Brothers & Sons of Sheffield and bear appropriate Sterling silver hallmarks for Sheffield between the years 1946 and 1959 – other than the marks to the underside, each piece is an identical match and presumably the service was bought over a number of years. The knives have silver handles and are engraved "Cooper Bros & Sons Sheffield England" to the stainless steel blades.
Components
This 72-piece service consists of the following:
| | |
| --- | --- |
| 12 Soup Spoons (oval bowled) 20cm | 12 Dessert Forks 17cm |
| 12 Table/dinner Forks 20cm | 12 Dessert Knives 21.8cm |
| 12 Table Knives 24.2cm | 12 Dessert Spoons 17.2cm |
Total weight of weighable silver 2620 grams (84.25 troy ounces) plus 24 silver handled knives.
Condition
The service has been professionally polished and is in excellent condition throughout with no engravings.
Presentation
This canteen is presented within six new anti-tarnish cutlery rolls.
As with all the canteens available from our web-site, we are happy to send a sample place setting for approval, on receipt of a fully refundable surety payment, prior to purchasing this canteen.