155 Piece Louis XVI Pattern Silver Canteen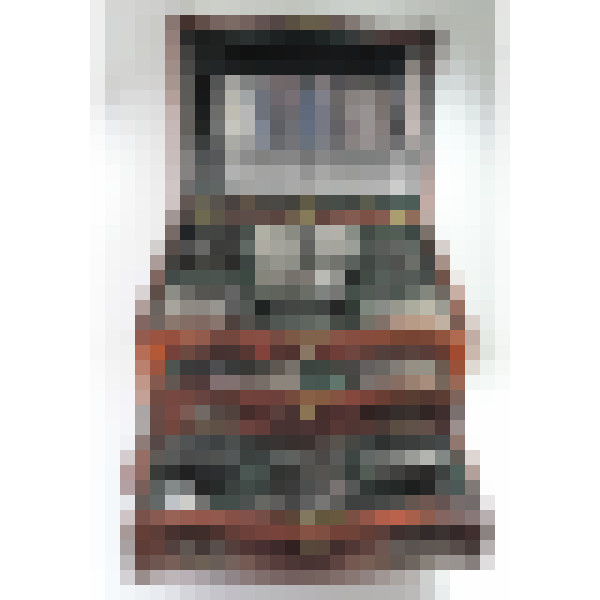 Sold
155 piece Canteen – Louis XVI Pattern (12 place settings) - Hallmark: Sheffield 1992 by Roberts & Belk – Weight: 7190 grams (231 troy ounces) plus 28 knives - Ref. No.: FH/8881
155 piece Silver Louis XVI Pattern Boxed Canteen of Cutlery,
Sheffield 1992 by Roberts & Belk
The Service
This is a superbly presented 155 piece straight canteen of silver in a sought after 20th Century Pattern. This extensive Louis Seize (XVI) service provides for eleven pieces per 12 place settings and has an extensive array of serving pieces.
Every piece is hallmarked for 1992 and made by the top Sheffield firm of Roberts & Belk. The service benefits from having no personalised engravings to any of the pieces and is in first class polished condition. It is presented in a particularly attractive, high quality wooden box.
Louis XVI Pattern
Louis XVI Pattern draws its inspiration from French flatware designs and was named in honour of the late 18th century French King Louis XVI. The pattern was made in Sheffield by Roberts & Belk during the mid-late 20th Century. It has straight sides with a reed & ribbon border and a shell motif to the end of each handle.
Components
This 155-piece service consists of the following:
| | |
| --- | --- |
| 12 Fish Knives 19.5cm | 1 Soup Ladle 27cm |
| 12 Fish Forks 17.2cm | 1 Basting Spoon 29cm |
| 12 Soup Spoons 17cm | 1 Serving Fork 30cm |
| 12 Table Knives 24.2cm | 2 Fish Servers |
| 12 Table/dinner Forks 20cm | 2 Sauce Ladles 18cm |
| 12 Dessert Knives 21cm | 2 Mustard Spoons 10.2cm |
| 12 Dessert Forks 17.5cm | 2 Salt Spoons 9.5cm |
| 12 Dessert Spoons 18cm | 1 Butter Knife 15.4cm |
| 12 Teaspoons 15cm | 1 Sugar Tongs 13.3cm |
| 12 Coffee Spoons 11.2cm | 1 Cheese Knife 18.5cm |
| 12 Grapefruit Spoons 15cm | 3 piece Carving Set |
| 6 Table/Serving Spoons 20.3cm | |
Total weight of weighable silver 7190 grams (231.2 troy ounces) plus 28 silver handled knives & carvers.
Condition
The silver is in near immaculate, polished condition throughout.
Presentation
This canteen is supplied in an Edwardian style mahogany canteen with two brass handled drawers. This attractively shaped box has a serpentine fascia, stands on four ogee feet and has a green velvet lined interior with each piece having its own slot to prevent scuffing. The box is in generally excellent condition, however there is a repair to the far right top corner (see final photo).
As with all the canteens available from our web-site, we are happy to send a sample place setting for approval, on receipt of a fully refundable surety payment, prior to purchasing this canteen.