146 piece Hanoverian Rattail silver Cutlery Service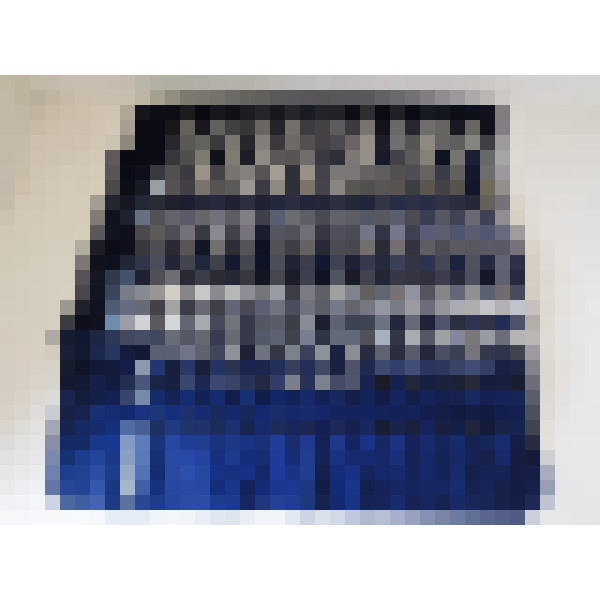 £7,250.00
146-piece Canteen – Hanoverian Rattail Pattern (12 place settings) - Hallmark: Sheffield 1993 by Roberts & Belk – Weight: 6420 grams (206.4 tr.oz.) - Ref. No.: YY/1060
147 piece Hanoverian Rattail Pattern Silver Canteen of cutlery,
Sheffield 1993 by Roberts & Belk
The Service
We are pleased to be offering an extensive silver canteen in Hanoverian Rattail Pattern. The service provides for eleven dining pieces for up to 12 people with an excellent range of serving pieces.
All the pieces are hallmarked for Sheffield 1993 and made by top specialist cutlers Roberts & Belk. The table and dessert knives, plus the cake server, have silver Hanoverian pattern handles and are engraved with the makers name and Furnival Works to the stainless steel blades.
The service has plenty of pieces to cater for a formal meal and the addition of fish eaters and an array of tea/coffee spoons allows for lots of flexibility. The range of serving pieces is particularly pleasing and includes a large soup ladle and two stunning 13" long basting spoons that are equally adept as servers.
Each piece benefits from being in excellent newly polished condition with a good hefty weight and no personalised engravings. This is a fabulous quality service.
Hanoverian Rattail Pattern
Hanoverian Rattail was first in fashion between 1710 and 1730 and has been reproduced since the 1880's. It was the first flatware pattern in the UK to be used for complete canteens in combination with pistol-grip knives. Due to its elegant lines and proportions it has continued to enjoy great popularity and is probably the most sought after traditional pattern. The front of the spoons and forks has the distinctive Hanoverian central ridge and the trademark rattail extension to the handle on the reverse side of the bowls.
Components
This 147-piece service consists of the following:
| | |
| --- | --- |
| 12 Fish Knives 20.2cm | 12 Teaspoons 13.2cm |
| 12 Fish Forks 18cm | 12 Coffee Spoons 11.1cm |
| 12 Soup Spoons 17.3cm | 12 Demi-tasse Spoon 9.1cm |
| 12 Table Knives 24.9cm | 6 Table/serving Spoons 20.2cm |
| 12 Table/dinner Forks 20cm | 2 Basting/Serving Spoons 33.5cm |
| 12 Dessert Knives 22cm | 1 Soup Ladle 29.8cm |
| 12 Dessert Forks 17.6cm | 2 Sauce Ladles 15cm |
| 12 Dessert Spoons 17.8cm | 2 Fish Servers 20.5/28.5cm |
| | 1 Cake Slice 24.9cm |
Total weight of weighable silver 6420 grams (206.4 troy ounces). Plus the handles of the 24 silver handled knives and cake slice.
Condition
Excellent polished condition. No issues to report!
Presentation
This canteen is offered within eleven new navy blue anti-tarnish cutlery rolls, with the servers held in two rolls and two drawstring pouches.
As with all the canteens available from our web-site, we are happy to send a sample place setting for approval, on receipt of a fully refundable surety payment, prior to purchasing this canteen.