Tudor Period Silver Seal Top Spoon, 1596 Cawdell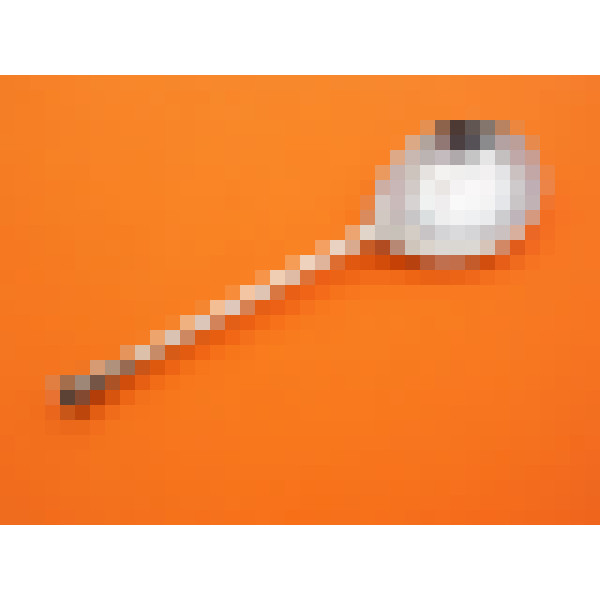 Sold
Spoon - Seal top - London 1596 by William Cawdell - 16.4cm long; 40g - JO/3120
William Cawdell was one of the most prolific spoonmakers of the late Tudor and early Stuart periods and pivotal within the main dynasty of master/apprentice spoonmakers through the 16th and 17th centuries.
Dating from the late Elizabethan period, this silver seal top spoon has a hexagonal stem topped by cast seal finial with some minor loss of detail to the decoration. The fig-shaped bowl has some wear to the leading edge and feels a touch sharp, however the spoon has a good, legible set of hallmarks including Cawdell's distinctive "C" enclosing a "W" maker's mark and date letter for 1596.
The competitive price reflects the few minor condition issues, but given that this spoon has existed for four and a quarter centuries it is actually in very good overall condition and is worthy of any collection.