St Paul Silver Apostle Spoon, London 1635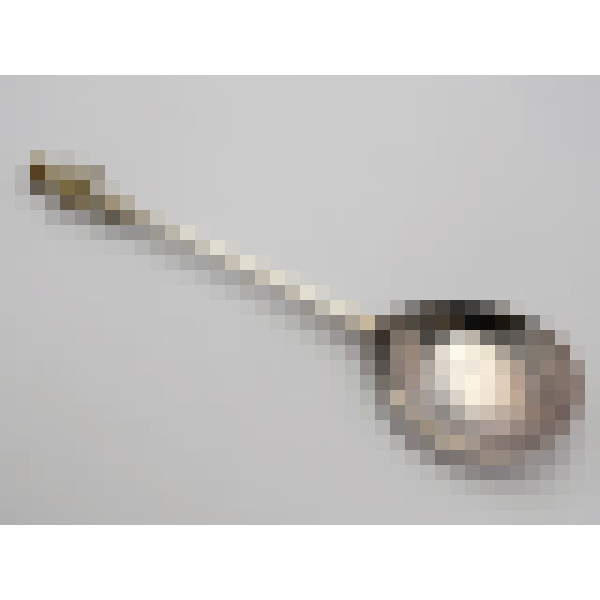 Sold
Apostle Spoon - St. Paul - London 1635 by Richard Crosse - 18.7cm long; 57g - HB/3099
This is a fine example of a Charles I period silver apostle spoon made by one of the top spoonmakers of the period, Richard Crosse.
The cast figure to the terminal is carrying a sword and identifies him as St. Paul. He was not one of the disciples, however as the patron saint of the City of London, St. Paul was a popular depiction on spoon finials and his emblem relates to his beheading outside Rome with a sword. The figure is gilt (although the sword and nimbus rim are showing as silver due to almost four hundred years of polishing) and wears a nimbus on his head which bears a sacred dove in relief.
The spoon has a good, solid weight, strong hexagonal shaft and excellent unworn, fig-shaped bowl. The gilt figural finial is well detailed and the original "v" joint just visible. The hallmarks are excellent with a crisp leopard's head crowned bowl mark and clear stem marks showing the distinctive "RC" maker's mark, lion passant and date letter. Richard Crosse was apprenticed to the spoon maker Robert Jygges between 1625 and 1632 and once his freedom was achieved became a prolific spoon maker in his own right.
This terrific antique apostle spoon is in excellent condition with a good patina. The bowl retains its original thick rim all the way around and the hallmarks are clear. A fine example!