Spirit Kettle on Stand, 1745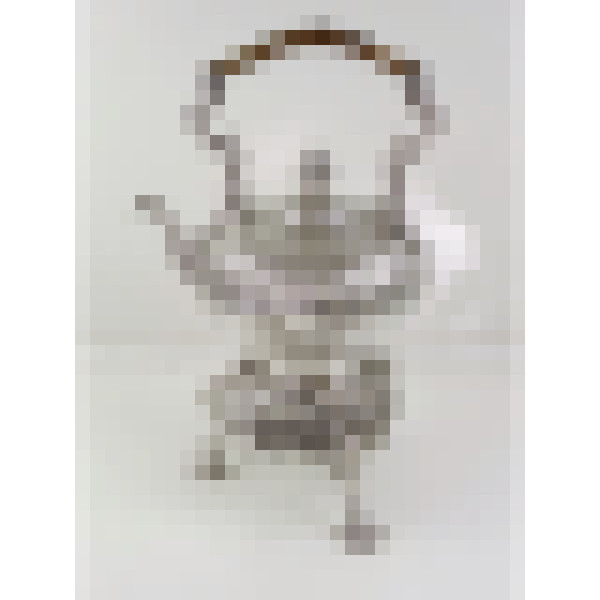 Sold
Spirit Kettle on Stand - London 1745 by William Cripps - Chased Bullet Form with Wicker Covered Handle - 38cm high, 20cm max. diam.; 1800ml Capacity; 2250 grams - Ref: HH/5200
This is a wonderful Georgian period silver tea kettle on stand with an integral spirit burner. As one would expect from the top quality plate worker William Cripps, the quality is outstanding.
The kettle is of bullet form with a flush hinge and exquisite chased decoration around vacant cartouches and a cone finial to the cover. The hinged handle is formed by a caryatid to either side and has wicker covering to protect the user from heat. The stand is solid on its three cast feet with large scallop feet, plus it has a wonderful swag design between the legs.
The kettle is connected to its stand by way of two pins that allow the whole object to be carried at the same time, or just the back one removed to aid safe pouring of the boiled water in to a teapot.
A simply stunning antique silver kettle that just oozes quality and remains in outstanding condition with nothing negative to report.