Queen Anne Miniature Toy Silver Goblet, 1708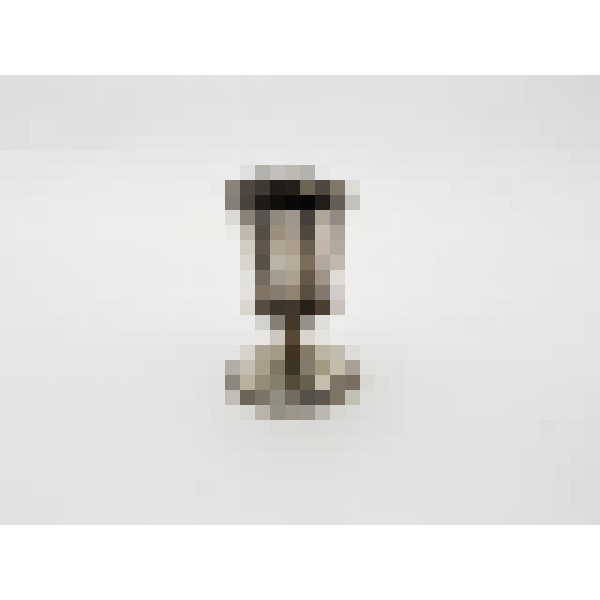 Sold
Goblet - Miniature - London 1708 (probably by George Manjoy) - 3.7cm high; 11g - OP/3736
This is a rare form of miniature silver goblet dating from the Queen Anne period at the dawn of the 18th century.
This toy goblet has an octofoil cup and base with central stem. An identical example is illustrated as figure 193 (page 161) in "Silver Miniature Toys" by Victor Houart where he describes it as "Little Queen Anne goblet of a very unusual shape by George Manjoy c.1705".
Made from the purer Britannia standard silver, it is marked clearly with appropriate Britannia, lion's head erased and date letter marks, but lacks a maker's mark - but the above mentioned documented example strongly suggests the best specialist maker of miniature toys from the period as the creator of this piece. The underside of the base is stamped with a second lion's head erased mark. This tiny cup is in fine condition and is a rare survivor from an early 18th century doll's house.
N.B.: If you are hoping that this cup might be ideal for a wee dram or night cap, then be warned that it literally holds a thimbleful!