Paul de Lamerie Table Spoon, c1714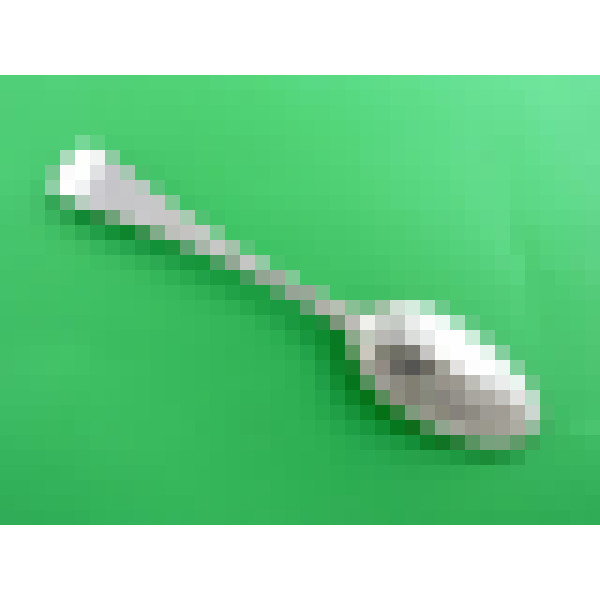 Sold
Table Spoon - Hanoverian Rattail - London c1714 by Paul de Lamerie - 19.7cm long; 81g - GY/9929e
Paul de Lamerie is widely acknowledged to be the greatest English silversmith of all time. Entering his first mark in 1713, this silver table spoon is an early example of his productions. There is a healthy premium attached to any item bearing his mark and as spoons did not feature as a large component of his output they remain scarce.
This spoon is stamped with a good example of de Lamerie's "La" maker's mark, although part of the "L" is worn. The Britannia mark and lion's head erased mark are both visible. The date letter is worn, but this spoon was originally part of a set and so can be accurately dated according to the other spoons which have a date letter (all now sold, but see links below).
This Paul de Lamerie silver table spoon dates from the year of Queen Anne's death and the succession of George I to the English throne. It is an early example of the Hanoverian pattern with an especially long rattail and made at about the time of the switch in fashion from the earlier dog-nose style. The spoon has a good, hefty weight and has a pleasing feel and look in the hand. There are no personalised engravings, the bowl is in good order and there is a nice antique patina. A fine spoon by a great maker.