Pair of Steven Venables Silver Trefid Spoons, 1675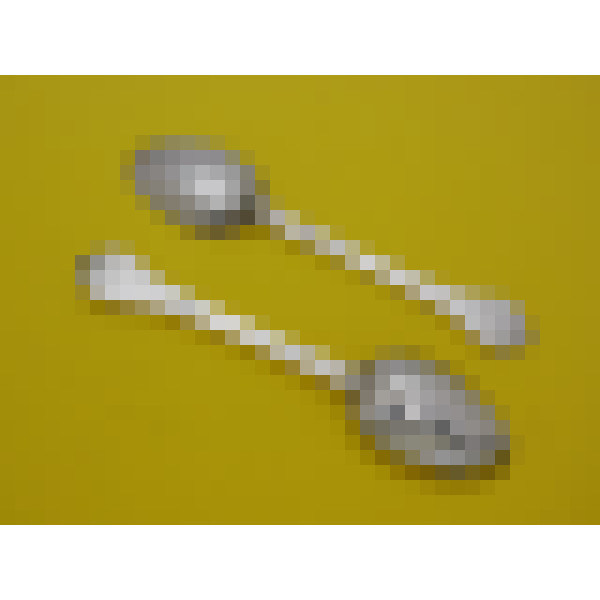 £1,995.00
Spoons (pair) - Trefid - London 1675 by Steven Venables - 20.3cm long; 134g combined weight - AG/4989
This is a fantastic quality pair of Charles II period silver trefid spoons in superb condition.
The spoons were both made by Steven Venables and in typical style for early trefid spoons have the gothic style date letter "S" punched towards the terminal of the stem and distinct from the other marks. A reeded rattail is present to the reverse of the bowls and both terminals are engraved with original ownership initials.
With a weight in excess of 2 tr.oz. each, these are hefty and top quality table spoons. The condition is particularly satisfying as they both have good, unworn bowls and a fine, antique patina. They are a great pair of spoons and it seemd a shame to split them and so are being offered at a competitive price for a twosome!
Steven Venables was apprenticed to Daniel Cary in 1632 and became one of the most prolific specialist spoonmakers of the mid-17th century.