Pair of Georgian Silver Wick Trimmers, 1817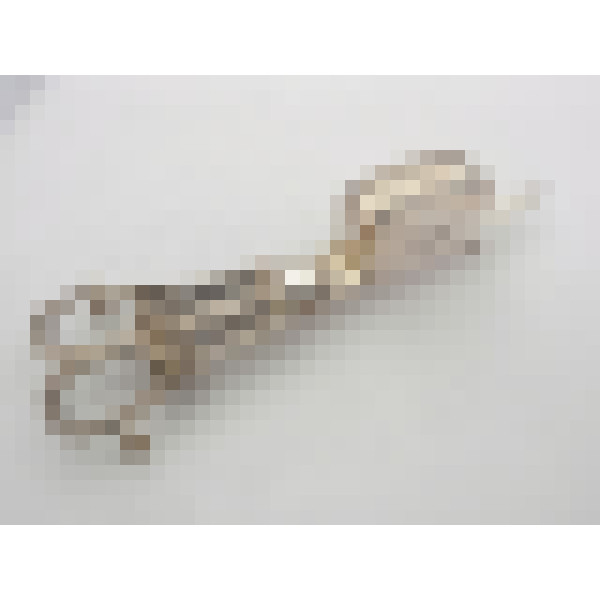 £375.00
Wick Trimmers - Gadroon & Shell - London 1817 by Rebecca Emes & Edward Barnard - 18.8cm long; 135g - TS/2789
Whether you call these implements wick trimmers or candlesnuffers, this fine Georgian pair is as good as you will find with a satisfying hefty weight in the hand.
This example has an attractively decorated gadroon and shell pair of handles in the Regency taste and a silver firebox with an original script engraved monogram to the exterior and steel cutting plates to the base of the interior. The handle is sprung in the usual way so that when you part the handles, the firebox automatically opens and when released the snuffers close with a resounding snap and so cutting the wick on the steel plates and extinguishing the flame. The pointed end of the tool can be used to dig out the wick from the solidified wax prior to the candle being re-lit.
Made by the premier silversmiths, Emes & Barnard, these are a fabulous pair of wick trimmers in excellent condition. The spring in the handle pivot still works perfectly and there are a clear, full set of hallmarks inside the firebox and part marks to the cutting arm.