Lancashire Pattern Spice Sifter Spoon, 1837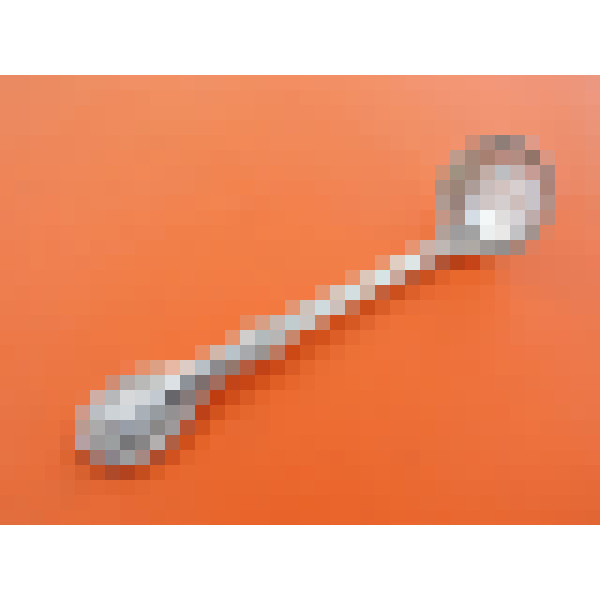 Sold
Spice Sifter Spoon - Lancashire pattern - London 1837 by William Theobald - 12.7cm long; 38g - HE/3005h
This is a beautiful and extremely rare (possibly unique) silver spice sifter spoon formed from a regimental private die. This spoon is smaller than a standard sugar sifter and was probably for sprinkling cinnamon, nutmeg and other spices over puddings and drinks.
The design of the decoration was made exclusively for the 20th Regiment of Foot, later Lancashire Fusiliers, and as such we have named it Lancashire Pattern. The pattern has been made with dies that include the regimental badge being struck to the terminals. It is an extremely rare pattern and prior to the batch we currently have in stock, we have never previously encountered a single piece.
This spice sifter spoon is in excellent condition with just a touch of wear to the hallmarks making it tricky to read the maker's mark.
Provenance
The front terminal of the antique spoon bears the gartered crest and motto of the 20th Regiment of Foot. The motto reads: "Omnia Audax" (Daring in all things). Following the Childers Reforms of 1881, the regiment became known as the Lancashire Fusiliers and was based at the Wellington Barracks in Bury.