John Ivie Seal Top Spoon, Salisbury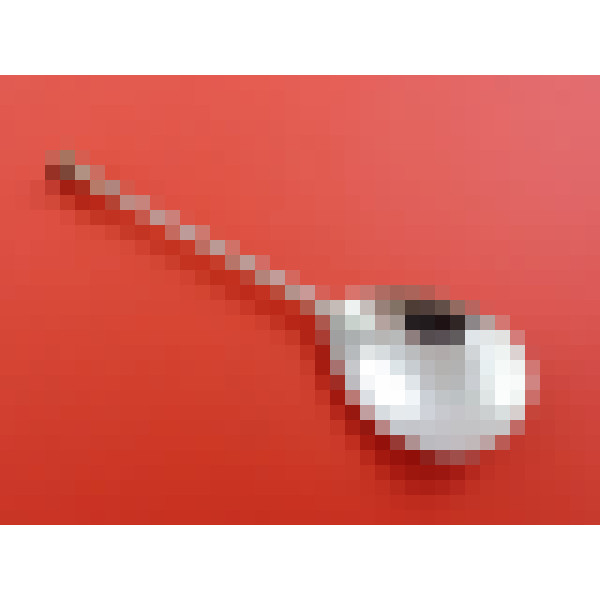 £1,850.00
Spoon - Seal Top - Salisbury circa 1624 by John Ivie - 16cm long; 29g - MR/9856
This is an excellent example of a Salisbury made silver seal top spoon made by the important silversmith, John Ivie. The cast seal terminals made in Salisbury have been grouped by Tim Kent in two distinct groups, with the seal on this spoon being a good example of Group B.
This James I period spoon is in excellent condition with an unworn, fig-shaped bowl. It bears original dot-pricked initials to the flat terminal plate "HL" over "PD" over "1624". The bowl is clearly marked with the "IV" (pellet between) within a wreath mark of John Ivie who was a silversmith in Salisbury during the first half of the 17th century.
According to Tim Kent in "Salisbury silver & its makers 1550 to 1700", John Ivie was born at Wincanton, Somerset and probably moved to Salisbury during the 1590's to serve an apprenticeship with his silversmith uncle, Robert Tyte. Once established as a silversmith in his own right, his business clearly flourished and he quickly rose through civic affairs becoming Head Constable (1617), Chamberlain (1620/21), Alderman (1623/24) and Mayor of Salisbury in 1626. His main focus during his term of office was to be around poor relief, however in 1627, the plague reached Salisbury and according to Ivie, all other persons of note fled to the countryside leaving him and two petty Constables to maintain order in the city. He became Mayor for a second time in 1647/48 and following his death in 1665, a commemorative plaque in his honour was placed in Salisbury Town Hall.