Good-sized Pair of Candelabra by Garrards, 1972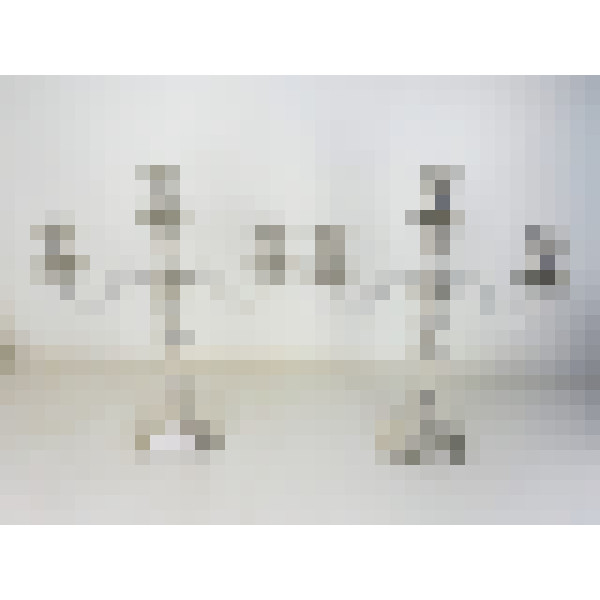 £1,950.00
Candelabra (pair) - Octagonal - Sheffield 1972 by Garrard & Co. - 39cm high; 34cm spread; 2730g combined gross weight - YR/2391
Garrard and Company have been one of the most prestigious London retailers of luxury goods for over 200 years and these candelabra are fine examples of their wares.
Stylistically, they take the octagonal form of the George I period and the candlestick sections can be used independently as a very attractive pairing in their own right. The candlesticks are filled and weighted to their interiors to give extra stability with their bases covered in green baize to prevent scuffing to the table surface. The three-light branches are fitted with removable sconce nozzles that will ease the cleaning of spent wax.
These are good-sized and fine quality candelabra that will make an impressive showing on any table or sideboard. They are in excellent polished condition.