NeoClassical Ewer, 1775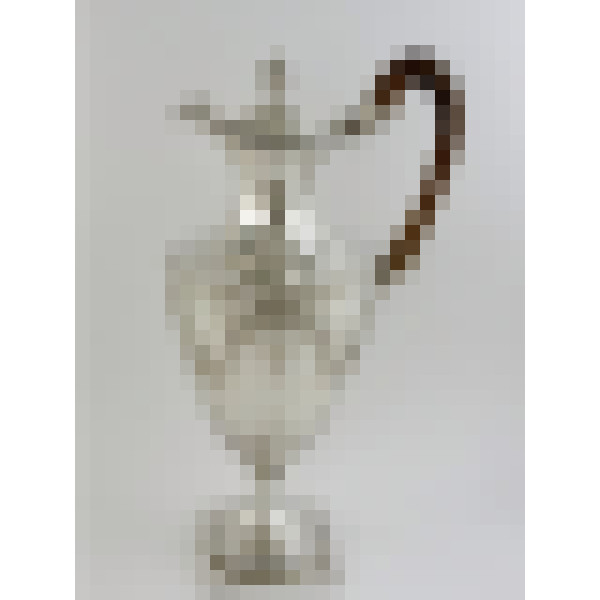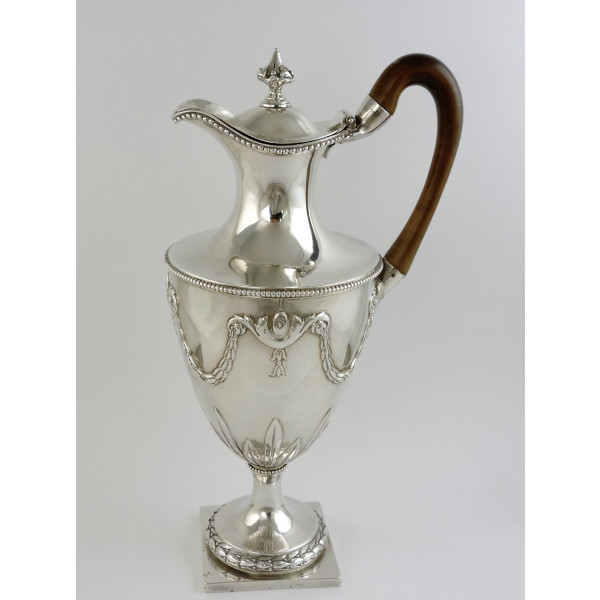 Sold
Ewer - Urn-shape on Pedestal Foot - London 1775 by William Holmes - 30.5cm high; 15cm handle to spout tip; 8cm square base; 950ml volume; 853g gross weight - LT/8706
A wonderful example of Robert Adams' NeoClassical design!
This tall, pitcher-style silver jug would originally have been used to replenish the teapot with hot water, however nowadays they are often used as wine ewers or coffee pots. It stands on a square pedestal foot and has a lovely elegant form with the urn-shaped body chased with festoons and drapery and engraved with an original complex script monogram inside a NeoClassical cartouche. Bead borders were a fashionable embellishment during the 1770's and this jug discreetly shows this feature either side of the waisted neck, around the shoulder and top rim.
This is a true gem oozing high quality with its hefty weight and top drawer design. The full set of hallmarks are spread around the base within each corner. It remains in excellent condition with a good patina and original fruitwood handle.