Chamberstick & Wick Trimmers, 1726/7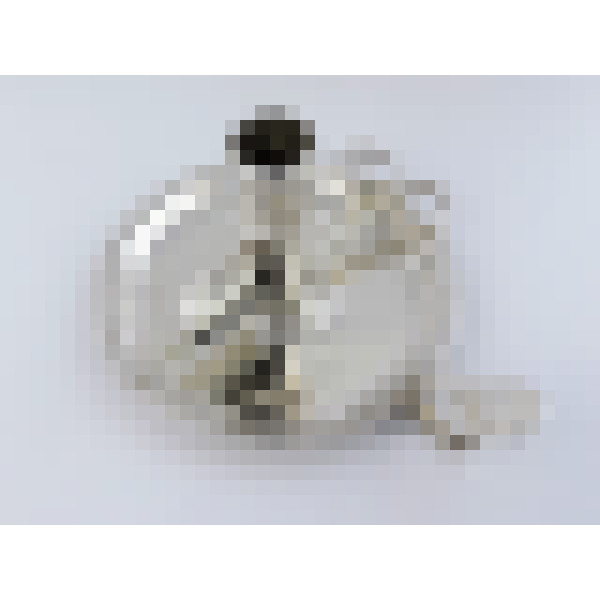 Sold
Chamberstick & Wick Trimmer/Snuffer - Conforming Crest - London 1727 by David Willaume I - 16.5cm wide; 8cm high (chamberstick); ; London 1726 by Augustine Courtauld - 13.6cm long (snuffers). Combined weight: 356g - TC/4219
David Willaume I and Augustine Courtauld were two of the most important Huguenot silversmiths working in London during the early 18th century. This George I period combination of chamberstick and wick trimmer (aka candlesnuffer) were always intended to be together as they make a perfect fit and are both engraved with the same crest and motto.
The chamberstick was made by David Willaume I and has a really good hefty feel to it. It stands on three short sturdy feet and a ring carrying handle. The aperture under the sconce accepts the wick trimmers that then sit comfortably astride the pan. The chamberstick is in fabulous original condition with a great set of hallmarks to the underside including the much sought after "DW" maker's mark.
The scissor-form wick trimmers were made by Augustine Courtauld and have a steel cutting edge to cut the wick and trap it within the fire box. There is an old repair at the base of the vertical plate, which is sound but not as smooth to close as it would have originally been. There is a full set of Britannia Standard hallmarks to the vertical plate and a part set inside the fire box.
The crest depicts a maiden with an anchor in the dexter hand and the head of a savage in the sinister. the motto reads "Gardez Bien" which means "Keep Well". This crest and motto are for the Montgomery Clan. The chamberstick and wick trimmers are a high quality combination and the presence of Britannia Standard hallmarks to the snuffers, in use several years after its compulsory use was abandoned, is further proof that these pieces were made for a discerning clientele. Alexander Montgomerie, 9th Earl of Eglington would be a candidate for original ownership.