Edward Farrell Teapot, 1846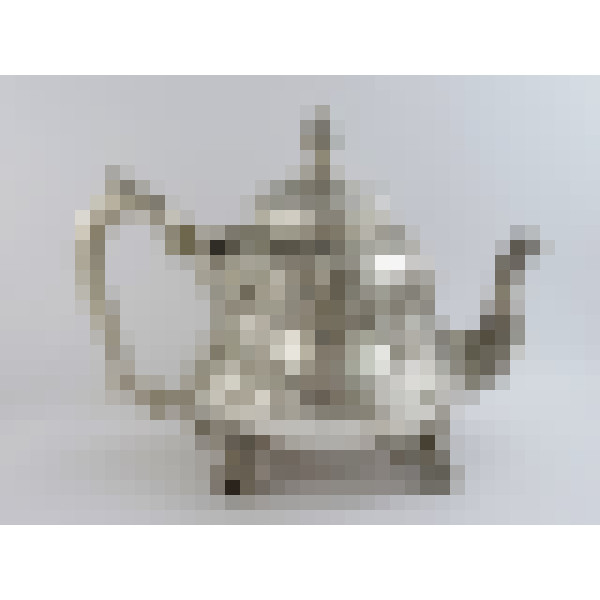 Sold
Teapot - Chased with Figural feet - London 1846 by Edward Farrell - 26.5cm long; 20cm high; 1300ml volume; 865g - LP8075
This is a very fine quality, early Victorian silver teapot made by the important maker Edward Farrell. Known for his very ornate designs, Farrell work is always highly sought after and this teapot is a fine example of his work.
Standing on four finely modelled stylised dwarf feet this compressed baluster form teapot is lavishly decorated with chased flowers and scrolls. The quality of workmanship is of the highest order with finely worked detailing. The cartouche on both sides of the pot are engraved with a crest and the Latin motto "Virtus Semper Viridis" which translates to "virtue is always flourishing".
This excellent silver teapot is in fine condition throughout with no negative issues to report. A fine piece!