Duke of Sutherland Sugar Sifter Spoon, 1833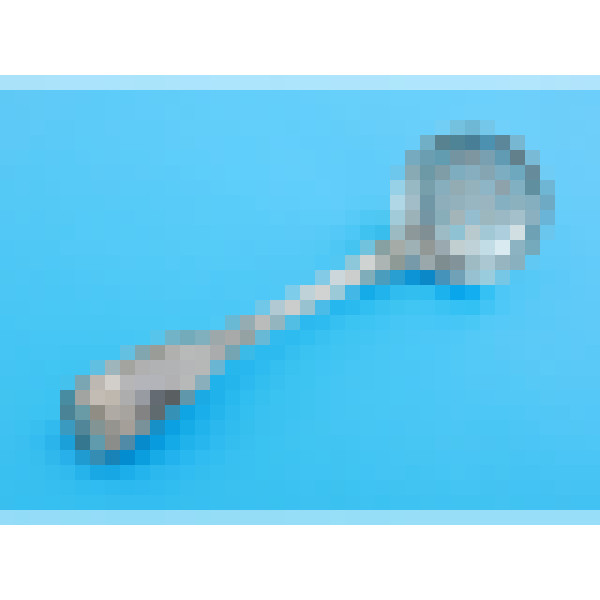 Sold
Sugar Sifter Spoon - Fiddle & Thread pattern - London 1833 by William Chawner - 15cm long; 52g - SR/1949
This is a rare opportunity to purchase a Georgian silver sugar sifter spoon with the engraved mirrored cipher and ducal coronet of an important member of the aristocracy - the 2nd Duke of Sutherland.
This good looking sifter spoon was made by the top flatware maker William Chawner and has a good solid weight. The spoon is in lovely condition, although the engraving is a touch worn. The spoon was once part of a vast fiddle & thread cutlery service that was made in 1833 and this date concurs with the succession of George Sutherland-Leveson-Gower to the dukedom
George Sutherland-Leveson-Gower, 2nd Duke of Sutherland (1786-1861)was styled Viscount Trentham until 1803, Earl Gower between 1803 and 1833 and Marquess of Stafford in 1833. He also assumed the title 20th Earl of Sutherland on the death of his mother the 19th Countess of Sutherland in 1839. He was a British MP and keen cricketer and owned vast estates including Dunrobin Castle (North Scotland), Trentham Hall (Stoke-on-Trent) and Stafford House in London (now Lancaster House).
Further information is available on Wikipedia at these links:
George Granville Leveson-Gower, Viscount Trentham
George Sutherland-Leveson-Gower, 2nd Duke of Sutherland
Please note: we have a large quantity of matching dining and serving pieces from a very extensive service. Please contact us if you would like any further information.
We also have further pieces on offer dating from 1785 that celebrated the marriage of George Granville Leveson-Gower, 1st Duke of Sutherland and Lady Elizabeth Sutherland and for 1839 from another of the duke's dining services.