Commonwealth Silver Apostle Spoon, London 1656 St Matthew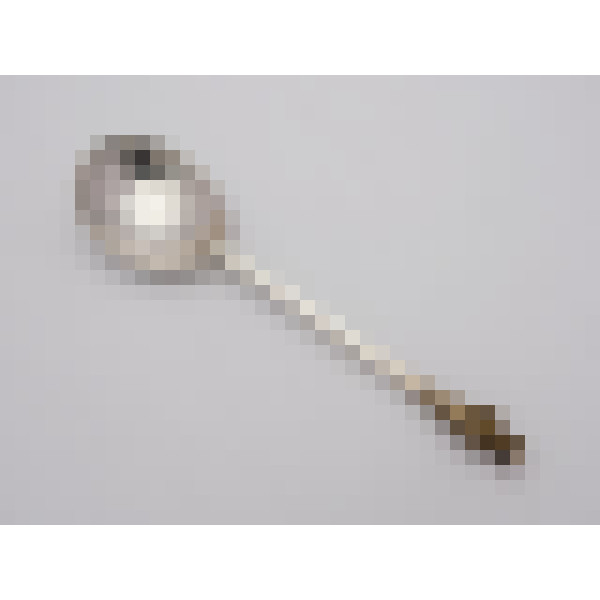 £2,995.00
Spoon - Apostle; St. Matthew - London 1656 by Jeremy Johnson - 18.5cm long; 59g - TR/4988
This is a rare Commonwealth period silver apostle spoon made by the spoonmaker Jeremy Johnson.
Apostle spoons were scarcely made after the start of the English Civil War in 1642, but a small number would have been made for traditional families that were not following the Puritan dogma of plain appearance. Consequently the mould used will have been old and so some of the finer details are not showing - adds to the charm and story! This example features St Matthew with his money bag wearing a nimbus to his head. An engraved betrothal triangle is located to the back of the bowl, although this is likely to be 50 - 100 years younger than the spoon.
The spoon is in fine condition with a pleasing, unworn fig-shaped bowl that is stamped with a good example of the leopards head for London. The reverse side of the hexagonal shaft is stamped with three good hallmarks that include the I.I mark of Jeremy Johnson.
Apprenticed to Edward Hole in 1633, Jeremy Johnson became one of the foremost spoonmakers of the interregnum period.