Charles I Silver Wine Taster, 1638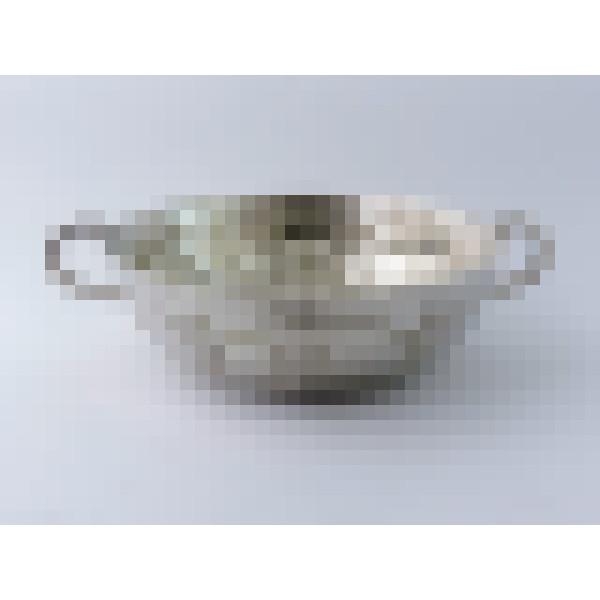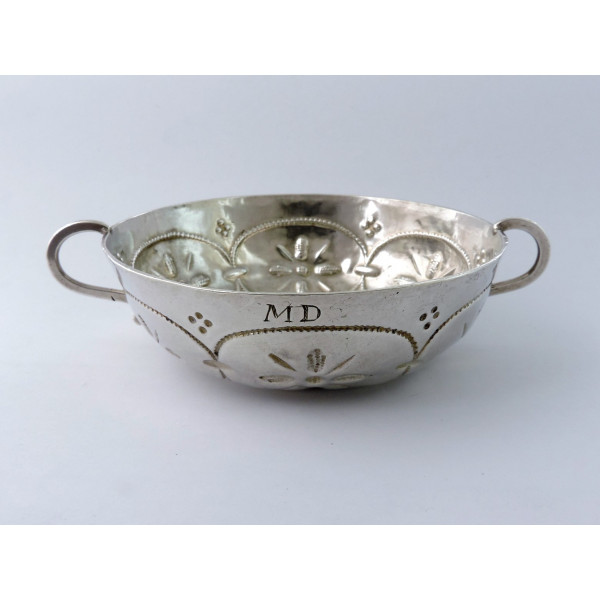 £4,550.00
Wine Taster - Round with Punched Decoration - London 1638 by Edward South - 9.2cm diameter; 12cm wide incl handles; 63g - YP/8763
This attractive silver wine taster is clearly hallmarked for the Charles I period and benefits from being in fine condition. Pre-English Civil War hollowware is very scarce and this is a great example with foliate decoration within punched bead arches. The main set of hallmarks are located to the underside with the "ES" maker's mark stamped to the inside. There are original "MD" ownership initials to the rim. A fine and rare piece of early 17th century silver in excellent condition.
The shape and decoration of wine tasters are designed to emphasise the charateristics of wine so that it can be accurately evaluated during the tasting process. An open, shallow vessel will best show-off the bouquet, whilst the colour can more easily be seen from the raised decoration. The two handles allow the drink to be sipped for the all important tasting for flavour. Compared to the preponderance in France, English made silver wine tasters are relatively rare.
The ES mark within a dotted circle is illustrated in Jacksons (Pickford edition) on page 116 and discussed by David M. Mitchell in "Silversmiths in Elizabethan & Stuart England" on pages 286-289. Edward South was apprenticed to the plateworker Thomas Francis and became free in 1632. It is likely that he served as a soldier during the Civil War before recommencing his trade and taking on his final apprentice in 1651.