Boxed Hanoverian Rattail Silver Cutlery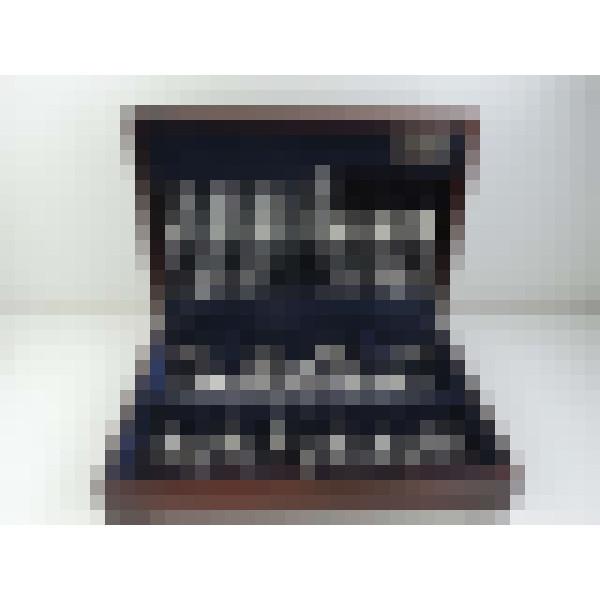 Sold
62 piece Canteen; Hanoverian Rattail Pattern (6 place settings) - Hallmark: Sheffield 1992 by Carrs; Weight: 2810 grams (90.3tr.oz.) - Ref. No.: WG/8253
Boxed 62 piece SILVER HANOVERIAN RATTAIL SILVER CANTEEN CUTLERY,
Sheffield 1992 by Carrs of Sheffield
The Service
We are pleased to be offering this near mint silver canteen of cutlery in Hanoverian Rattail Pattern. This service provides for ten pieces per 6 place settings with additional serving spoons.
This is a straight (same date & maker) service that is presented within its original Carrs of Sheffield box. Each piece benefits from being in excellent polished condition with no personalised engravings.
Hanoverian Rattail Pattern
Hanoverian Rattail was first in fashion between 1710 and 1730 and has been reproduced since the 1880's. It was the first flatware pattern in the UK to be used for complete canteens. Due to its elegant lines and proportions it has continued to enjoy great popularity and is probably the most sought after traditional pattern. The front of each piece has a distinctive central ridge, whilst the forks and spoons have the trademark rattail extension to the handle on the reverse side of the bowl.
Components
This 62-piece service consists of the following:
| | |
| --- | --- |
| 6 Table Forks 19.5cm | 6 Fish Knives 20.8cm |
| 6 Table Knives 24.4cm | 6 Fish Forks 17.1cm |
| 6 Dessert Forks 17.7cm | 6 Teaspoons 13.2cm |
| 6 Dessert Knives 21.9cm | 6 Coffee Spoons 11.7cm |
| 6 Dessert Spoons 18.2cm | 2 Table/serving Spoons 22.3cm |
| 6 Soup Spoons (round bowls) 17.5cm | |
Total weight of weighable silver 2810 grams (90.3 troy ounces) plus 12 silver handled knives.
Condition
Excellent near mint condition throughout with full length fork tines and unworn spoon bowls. This set has hardly been used.
Presentation
This canteen is presented within its original box. There is room for further additions if and when required.
As with all the canteens available from our web-site, we are happy to send a sample place setting for approval, on receipt of a fully refundable surety payment, prior to purchasing this canteen.