Armorial Bowl by Reily & Storer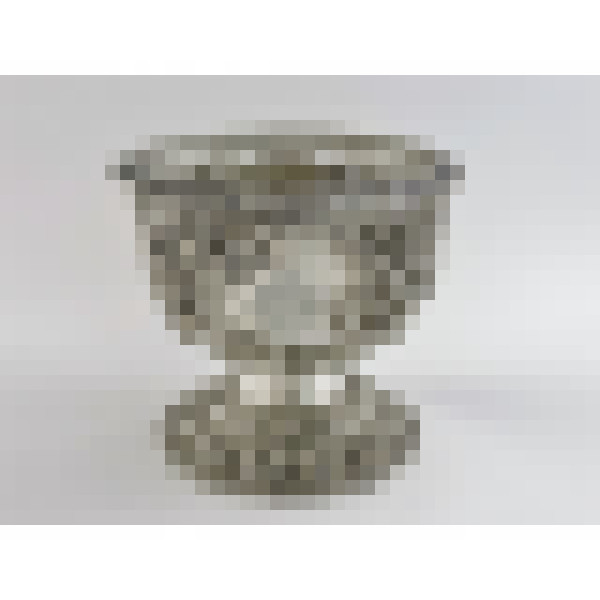 Sold
Bowl - Embossed Flowers, Clear Glass Liner - London 1839 by Charles Reily and George Storer - 13.7cm diameter (top), 12cm high, 326g weight of silver base (722g gross) - Ref: WS/8162
This is a fabulous quality silver bowl by the top silversmithing partnership of Reily & Storer.
Standing on a spreading circular foot, the good-sized bowl has a profusion of embossed and pierced flowers and scrolls. The bowl has a removable glass liner that is fitted with a decorated silver rim with corresponding London 1839 hallmarks making the bowl ideal for use with sugar as part of a dessert course or for holding mint imperials or other sweets and nibbles.
The bowl has an assymmetric cartouche to both sides; one is engraved with a full coat-of-arms and motto, whilst the other bears a lion crest and motto. The motto reads "ALL GOOD IS FROM ABOVE". The engraving remains super-crisp throughout.
This excellent quality bowl has a good weight, is superbly made and is in fine condition.