Aphrodite Spoon, Plymouth c.1640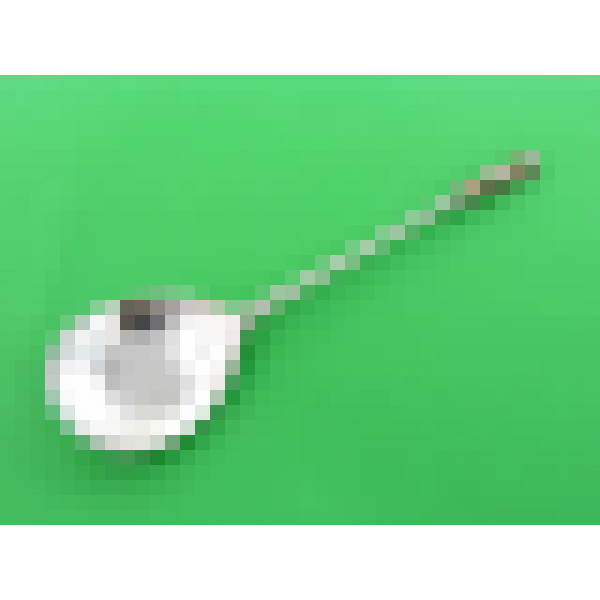 £3,300.00
Spoon - Aphrodite finial - Plymouth circa 1640 by Richard Chandler - 19.3cm long; 43g - MH/9854
A very rare example of a Charles I period silver Aphrodite spoon.
This form of cast finial is in the form of a female which has been described by Tim Kent as "Aphrodite" - Greek goddess of love. There are a number of differing figural finials on spoons from this period that are loosely termed under the "Buddha Knop" title. The finial on this particular spoon differs from the true Aphrodite spoons that were made in Barnstaple and is described by Kent (page 19 "West Country Spoons") as "a debased Aphrodite" and considered a transitional form to the Oriental figural figures that were later made in Plymouth. A similar example is shown as figure 39 in "West Country Spoons".
This antique spoon is in good order with a standard fig-shaped bowl. The reverse side is dot-pricked engraved "1640/WK/C*M" which is contemporary in date to the manufacture of the spoon. There is also a small, discreet fleur-de-lys crest on the reverse of the stem, just below the cast finial. The finial retains some original gilding.
The spoon is marked with the maker's mark RC for Richard Chandler to the reverse shank and an acorn to the bowl. This mark most likely belongs to Richard Chandler of Plymouth - see page 75 of "West Country Spoons".