Anthony Hawksley Cafe Au Lait Pots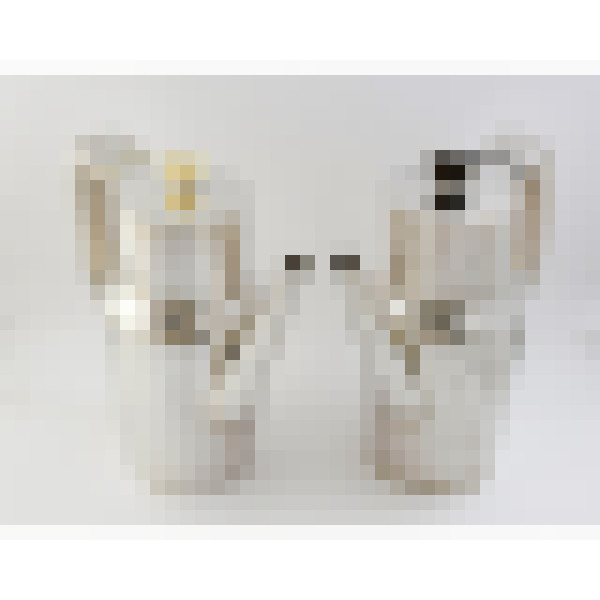 Sold
Cafe Au Lait Pots (Pair) - Baluster with Removable Covers - London 1969 by Anthony Hawksley- 19.5cm high; 900ml volume; 1345g gross weight - RT/1811
These are an outstanding quality pair of hand-made silver coffee pots, made by the highly regarded silversmith Anthony Hawksley.
Their probable intention would have been for cafe au lait with one pot containing the coffee and the other hot milk - the light and dark handle insulators and finials making the identification of the contents clear. They just ooze quality. They have a pleasing form with the spot hammer marks of the original hand-raising process and a lovely gratifying feel in the hand - the balance and weight of each pot is just right and the handles have a gentle, ergonomic shape. The lift-off covers are a nice tight fit and the straight spouts ensure a satisfying pour!
The condition is superb and both bear very clear hallmarks with the engraved "anthony Hawksley" name to the undersides.