3-piece Georgian Tea Service, 1820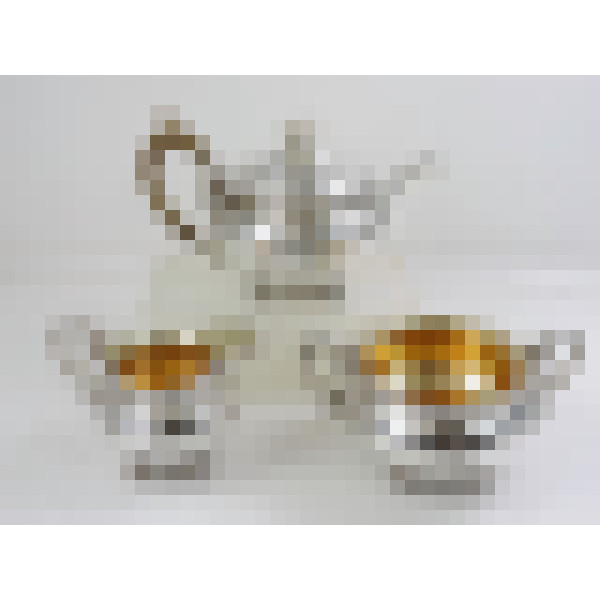 Sold
Teaset (3-piece) - Round with Gadroon Mount on four Paw Feet - London 1820 by William Stroud - Teapot: 25.2cm wide; 15cm high; 1050ml volume. Total combined weight: 1650g - CD/1335
Silver tea sets from the Georgian period can vary enormously in their quality with some being very light-weight, however this set with a weight of over 53 tr.oz. has a very satisfying, hefty feel and just oozes high quality.
Made by William Stroud, one of the best hollowware makers of the early 19th century, this set comprises a teapot, sucriere and milk or cream jug.
Each piece is round in form with a gadroon mount around the top rim and stands on four paw feet. In addition to the superior weight, signs of the extra high quality include the gilt interiors to the cream and sugar and the expertly made flush hinge to the teapot. The latter has a wooden handle and finial to protect the user from heat and a beautifully decorated spout. Additionally, all three pieces bear a superb, original engraved crest above a monogram to the sides that features a dove with olive branch in its beak.
A fabulous tea service in excellent condition with an attractive antique patina.