2-Handled Georgian Cup & Cover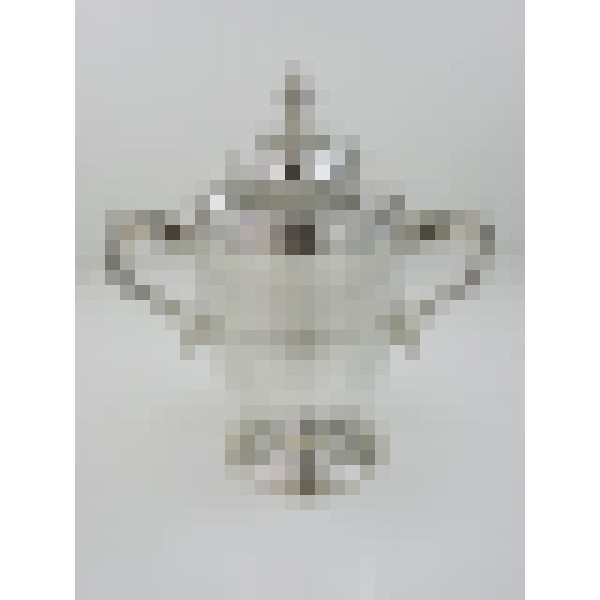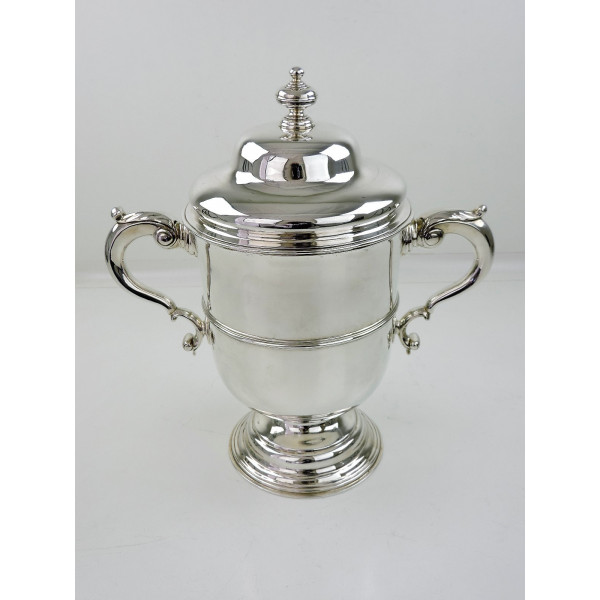 Sold
Trophy Cup and Cover - 2-handled - London 1746 by Richard Gurney &amp; Thomas Cook - approx. 35.5cm high incl. cover; approx. 32cm wide handle to handle; 17.3cm diameter top rim; 2420g - MB/5770</p>
This is a fantastic quality and very large Georgian silver two handled cup complete with its original cover. The cup was made by the premier largeworkers in silver for the mid-18th century,Gurney & Cook, and bears clears hallmarks to the underside of the foot and appropriate part marks to the edge of the cover.
A major benefit for this cup is the lack of any personalised engravings to the main body that gives it a good, clean look - n.b. there has been an erasure at some point in the past, but this has been professionally done with no obvious signs (except a polished finish) and no loss of thickness to the metal - the overall condition is excellent. The underside of the foot is engraved with a discreet presentation inscription dating to 1896.
Standing 14" high, the cup has a really imposing presence and with a weight of 78 troy ounces, it feels impressively hefty in the hand. It is a fine piece of George II silver that exudes the very best quality.