140-piece Marie Pattern Canteen by Garrards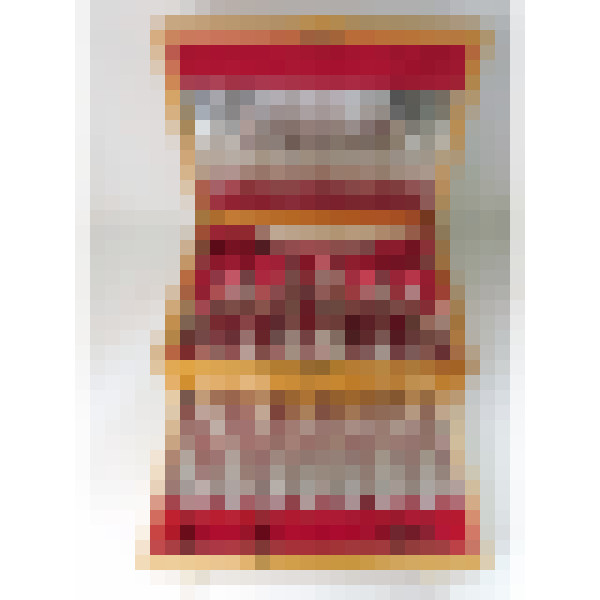 Sold
140-piece Canteen - Marie Pattern (12 place settings) - Hallmark: London 1972 by Garrard & Company – Weight: 5250 grams (168.8 troy ounces) plus 48 knives - Ref. No.: GR/1702
140-piece Silver Marie Pattern Canteen of Cutlery,
London 1972 by Garrard & Company
The Service
This is an excellent 140 piece straight canteen of silver in a sought after hand-made 20th Century Pattern. The service provides for eleven pieces per 12 place settings with additional serving items.
All the spoons and forks were hand-wrought in London and marked with the sponsor's mark of the Crown Jewellers Garrard and Company. The knives are best quality Sheffield made and bear the makers mark of CJ Vander to the silver handles and the Garrards name is engraved to the stainless steel blades. Vanders were the premier manufacturer of hand-wrought silver flatware in the second half of the 20th century and all these pieces would have been made by them on commission from Garrards.
This is an extensive service with the bonus of both fish eater knives and forks and what is generally termed as a fruit or dessert eater set (i.e. slightly smaller knives and forks with silver handles and stainless steel blades). These can be used for either the dessert or starter course as deemed appropriate and provide plenty of flexibility with the set.
Components
This 140-piece service consists of the following:
| | |
| --- | --- |
| 12 Fish Knives 21.2cm | 12 Dessert Spoons 17.5cm |
| 12 Fish Forks 19.2cm | 12 Teaspoons 13.2cm |
| 12 Soup Spoons 17.2cm | 12 Fruit Knives 19.5cm |
| 12 Table Knives 24.5cm | 12 Fruit Forks 16.5cm |
| 12 Table/dinner Forks 20.2cm | 6 Table/serving Spoons 20.5cm |
| 12 Dessert Knives 21.5cm | 2 Sauce Ladles 15.5cm |
| 12 Dessert Forks 18.2cm | |
Total weight of weighable silver 5250 grams (168.8 troy ounces) plus 36 silver handled knives with stainless steel blades and the 12 silver handled fruit forks with stainless steel tines.
Condition
Excellent polished condition with barely any signs of use. This set also benefits from having no personalised engravings to any of the pieces.
Presentation
The service is housed in a compact wooden box with two cutlery rolls containing the fruit eater set. There are three empty spaces that would hold a carving set (knife, fork and sharpener). The box measures 44cm x 31cm x 17.5cm and is in good condition with just a minimal amount of fraying to the internal fabric. The original key is present.
As with all the canteens available from our web-site, we are happy to send a sample place setting for approval, on receipt of a fully refundable surety payment, prior to purchasing this canteen.