Thomas Knott Porringer, 1694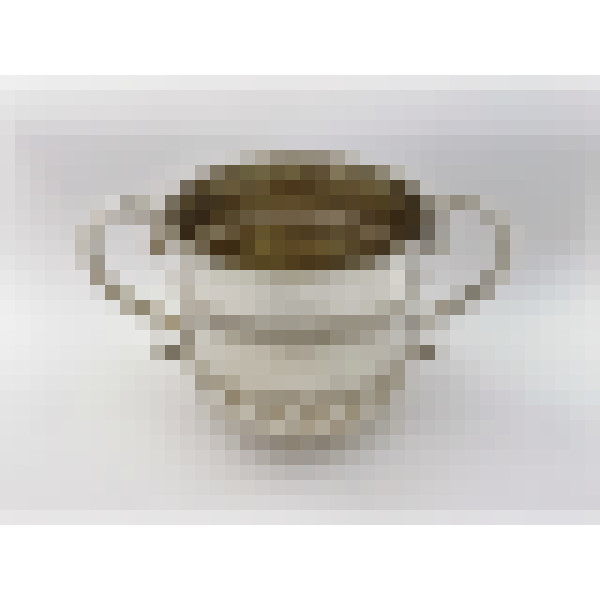 Sold
Porringer - Round, 2-Handled - London 1694 by Thomas Knott - 8cm high; 9cm diameter rim; 169g - TH/9116
This is a lovely example of a medium-sized, William & Mary period, silver 2-handled porringer or caudle cup. It takes the typical 2-handled round form with the lower section of the body fluted and a rope-work girdle running around the upper part.
To one side there is a charming, original engraved betrothal triangle "W" over "TM", where the "W" represents the first letter of the happy couple's surname and the "T" and "M" their first names - presumably this piece was originally given as a wedding gift in the anticipation of a baby, as porringers were often used to feed infants.
Porringers from the 17th century tend to be found in poor condition, but this one is excellent with neither damage nor repair and a crisp design. Located to the underside, the hallmarks are nice and clear and include the "TK" maker's mark that has been identified by David Mitchell in "Silversmiths in Elizabethan & Stuart England" as belonging to Thomas Knott, a known specialist maker of porringers. An excellent example at a great price.