Stuart Devlin Silver-Gilt Salt & Pepper, 1977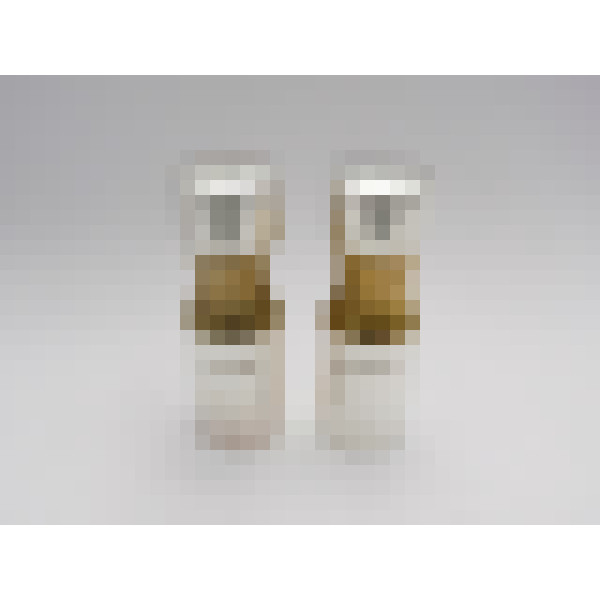 £550.00
Salt & Pepper Pots - Capstan-shaped with Textured, Gilt Midriff - London 1977 by Stuart Devlin - 8.1cm high; 139g combined weight - MW/2680
These are a beautiful modern pairing of silver salt and pepper pots made by Stuart Devlin.
With a lovely elegant form in combination with the trademark gilt, textured finish to the central section, these condiments typify English silver of the 1970's and Devlin was one of the most important protagonists. They are gilt to the undersides too, where a cover with a quarter-turn bayonet-fitting release allows the salt and pepper to be replenished, although this part of the salt cellar is now darkened through use.
Both pieces have a nice feeling of quality in the hand and are in fine polished condition with clear hallmarks.