Silver Admiralty Pattern Fish Slice, 1860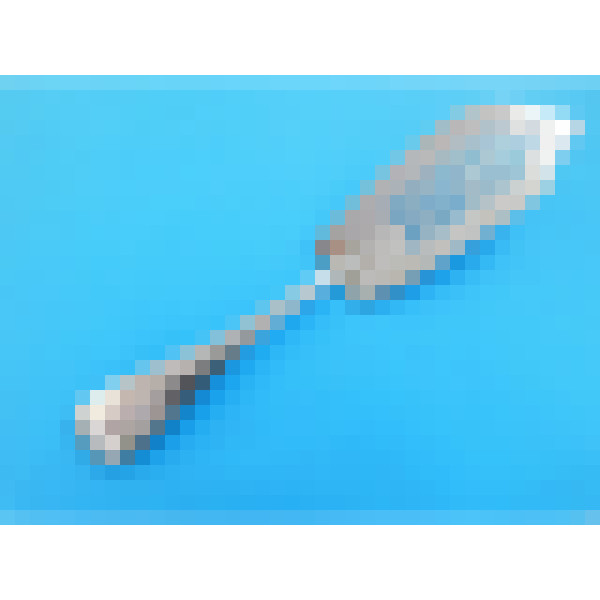 £440.00
Fish Slice - Admiralty pattern - London 1860 by Hunt & Roskell - 31.5cm long; 227g - RM/7076b
In terms of fine quality antique silver fish slices, this example is as good as they get!
Weighing in at over 7 tr.oz., this Victorian fish server was made for the Royal Navy in the highly desirable Admiralty pattern - the broad arrow motif near the hallmarks denotes navy issue. It has an attractively pierced serving blade and a good strong handle. It is clearly hallmarked to the underside and includes the ISH mark for the Crown Jewellers, Hunt & Roskell (the crown surmount within the mark denotes "by Royal appointment").
Admiralty Pattern was first produced circa 1838 for use by the Royal Navy and the fouled anchor motif to the front remains crisp, with the server in overall fine condition.