Set of 6 Silver Hand-made Coffee Spoons, 1914 by FS-G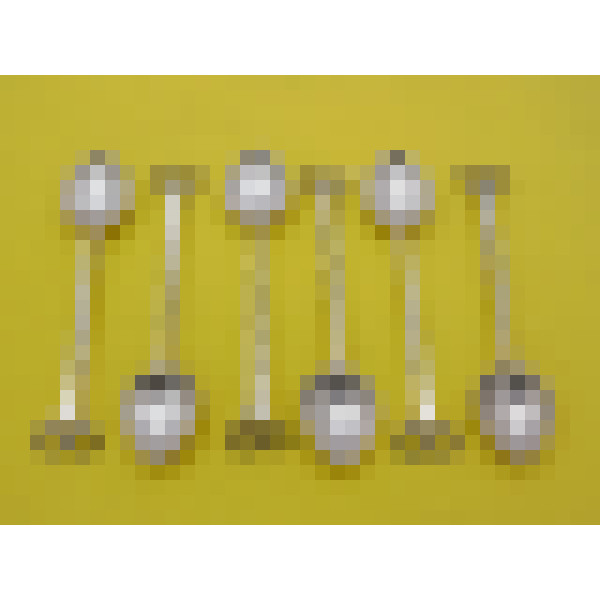 £198.00
Coffee Spoons (6) - Chain Handles - London 1914 by Frederick Smythe-Greenwood - 10cm long; 68g combined weight - HF/3408
This is a lovely hand-made, Art & Crafts set of six silver coffee spoons made by rarely encountered maker Frederick Smythe-Greenwood.
They have a stylised, chain effect handles terminating in a pierced knot. The reverse sides of the bowls are stamped with clear London hallmarks. The condition is excellent, although the original solder join for the terminal knots is a little crude.
According to Culme "The Directory of Goldsmiths & Silversmith 1838-1914", Frederick Smythe-Greenwood entered his first assay office mark in October 1910 and another in partnership with Herbert Alwyn Watts in December 1914. Few pieces by these makers are known, however considering their close resemblance to pieces by Omar Ramsden & Alwyn Carr (note also the middle name of Watts), it is likely that both men were once apprentices within the famous workshop.