Queen Anne Silver Porringer, 1711 by John East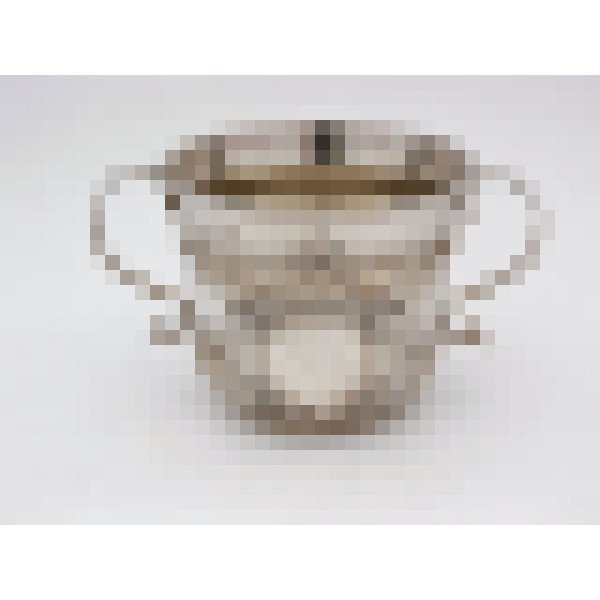 £1,675.00
Porringer - 2-handled Cup - London 1711, by John East (probably) - 16cm wide; 8.5cm high; 184g - NK/2370
This is a fine example of a typical silver porringer dating from the Queen Anne period.
This good-sized bowl has two scroll handles and is superbly decorated with a rope-work girdle and part-fluted lower half. There is a round cartouche to the front, framed by scroll mantling. The porringer bears a good set of Britannia Standard hallmarks and although the maker's mark is part worn, it is mostly like to be for John East (mark "EA"), a well known maker of cups.
The cartouche to the front bears a charming, original dot-prick engraved inscription "Will Cooper Borne Sept 2nd 1707". It is unusual to have a full name and birthday on a porringer and only adds to the attraction of this lovely piece. Porringers (also known as caudle cups) were used for feeding small children and often given as christening gifts.
For a 300-year old piece of silver, this porringer is in fabulous condition with neither damage nor repair and a good, antique patina.