Pierced Conical Silver Mustard Pot, 1851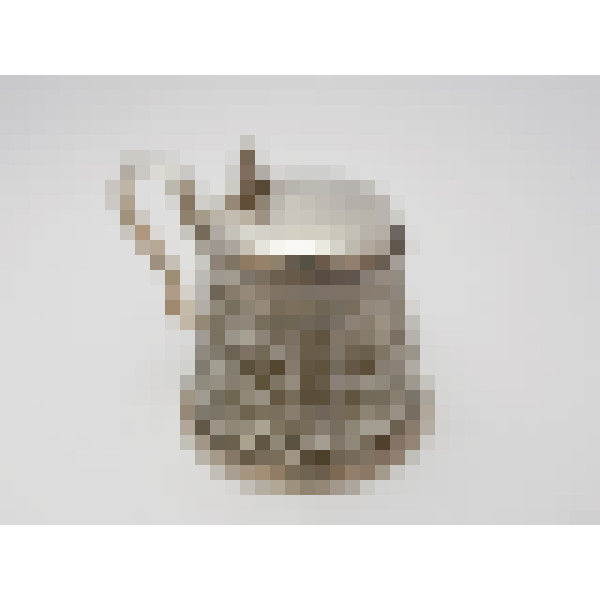 £245.00
Mustard Pot - Pierced; Conical; Frosted Glass Liner - London 1851 by Charles & George Fox - 8.3cm high; 7.5cm diameter base; 135g silver (290g gross weight) - PR/8989
This is a very cleverly designed silver mustard pot, made by the premier Victorian silversmithing partnership of Charles and George Fox.
The body of the pot has a conical form narrowing towards the top, which in most circumstances would mean that the removal of the frosted glass liner would be impossible, however the base ring has a well-made thread that can be turned allowing its removal and releasing the liner. This ensures that the glass is secure at all times - it seems to have worked because the glass remains in excellent condition!
The body of the pot is attractively pierced and the hinged cover decoratively engraved and centred by a crest. This mustard pot is in fine condition, although the crest is a touch worn.