Granite Mounted Vinaigrette, Aberdeen 1850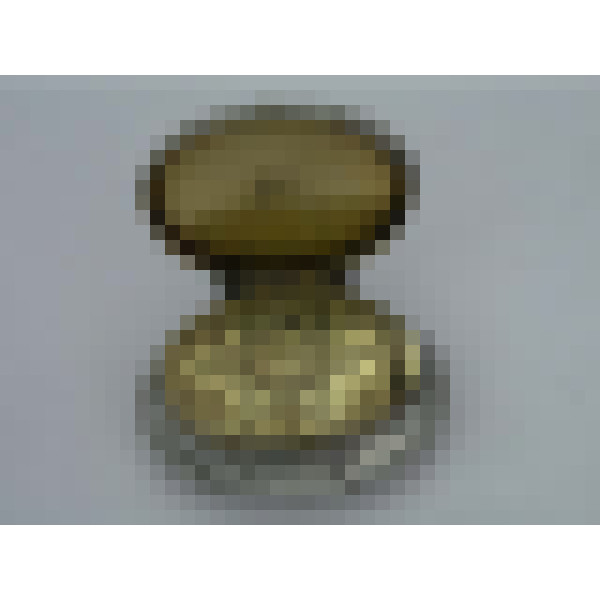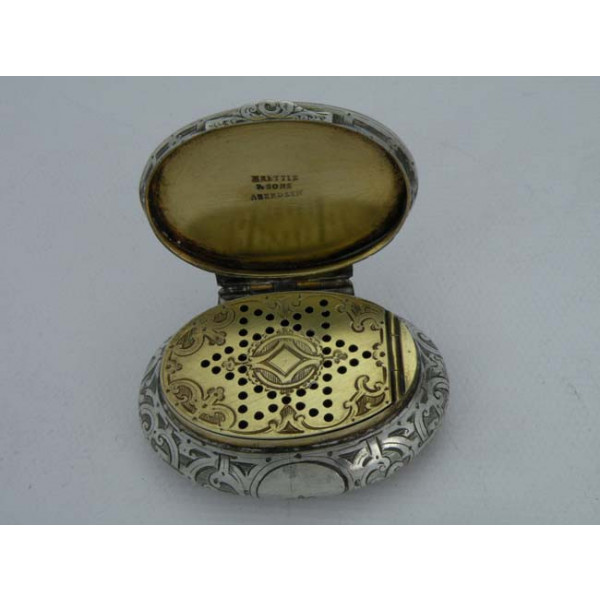 Sold
Vinaigrette Description: Granite top and base - Aberdeen circa 1850 by Rettie & Sons - 50mm x 37mm - Ref. No.: OR/3915
A very fine quality and rare Scottish provincial vinaigrette.
The cover and base are made from two forms of granite - a red Peterhead granite and the blue-ish grey Aberdeen granite. The former is largely coloured by the predominance of Orthoclase Feldspar within it's make up. The latter is the beautiful stone from which much of Aberdeen (The Granite City) is built and has a durable mix of quartz, mica and plagioclase feldspar.
This good-sized vinaigrette oozes quality and bears the engraved name of the original retailer "Rettie & Sons Aberdeen" to the interior of the gilt cover. The hinged grille is exquisite with drilled holes in the form of a star. The grille and outside of the box are beautifully engraved with architectural Gothic designs.