Gilbert Marks Art Nouveau Salver, 1898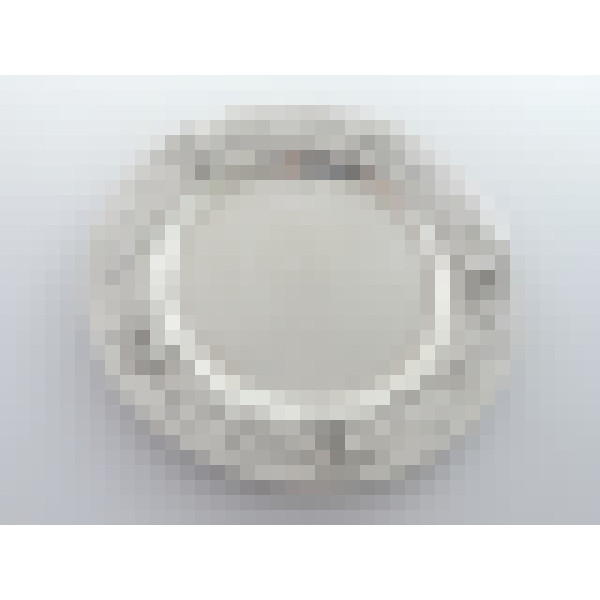 Sold
Salver - Floral chased - London 1898 by Gilbert Marks - 22cm diameter; 300g weight - Ref. No.: VV/8574
An extremely rare piece of silver by one of the most sought after of all English silversmiths. This beautifully decorated hand-made plate bears the typical floral chasing of Gilbert Marks - all his pieces are unique but the quality of chasing remains his trademark and easily identifies his work.
This salver bears his dated engraved signature and a clear set of hallmarks with his distinctive "GM" makers mark. The condition is excellent and the original patina is retained with typical knife scratching.
We are very fortunate to currently have two plates by Gilbert marks. Please see photo below for a link to the other.

Gilbert Leigh Marks (1861-1905) was one of the first silversmiths to consciously renounce industrial manufacture in favour of making by hand. Although he seems to have had little to do with the Arts and Crafts movement he shared many of its ideals. The importance of his work lies in the outstanding quality of its chasing. In a short career cut short by ill health, he is known to have only produced between only 700 and 800 pieces - most of them in silver. His earlier pieces were almost entirely dedicated to the perfection of chasing floral motifs.
"The man who buys the stock plate is buying useful articles but not unique ones, whereas he who commissions an original work upon which the craftsman has bestowed his best personal labour is buying a work of art, the money value of which increases with an increase of reputation that may come to the artist". (Gilbert Leigh Marks speaking in an interview with The London Art Journal in 1898).
See `The Directory of Gold & Silversmiths, Jewellers & Allied Traders, 1838-1914` vol. I, by John Culme pages 312-13 for more information.