Georg Jensen Silver Louvre Bowl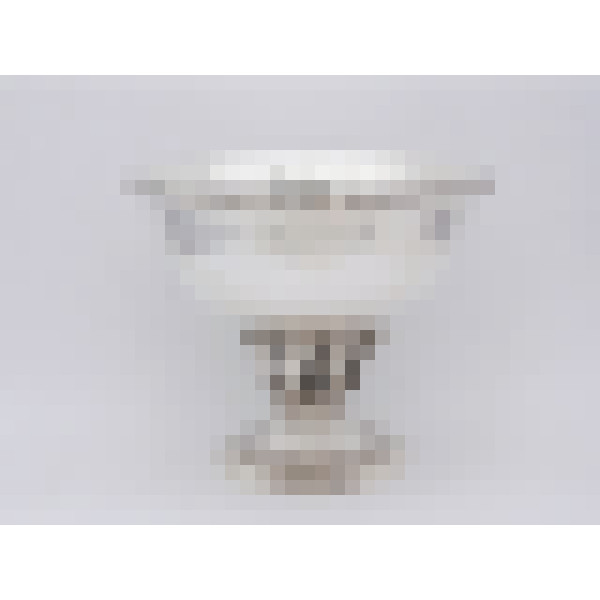 £1,650.00
Bowl - "Louvre" Model 180B - Post-1945 by Georg Jensen - 14.2cm diameter; 11.5cm high; 327g - LK/3503
Often called the "Louvre Bowl" because of a similar example in the collection of the Louvre Museum in Paris, this Geog Jensen silver bowl is a fabulous example of 20th Century Scandinavian design.
The deep, gently planished bowl has a notched rim and is raised on vertical, leaf-like supports and was designed by Georg Jensen circa 1912. It was obviously one of his proudest creations because it frequently featured in his firm's advertisements in the leading decorative arts magazines of the period. This example is stamped underneath with post-1945 Jensen workshop marks.
This a good-sized example with a 5.5" diameter top rim and 4.5" height. It has a good, solid weight and is in fine original condition.