Art Deco Sideboard & Bar Suite, 1938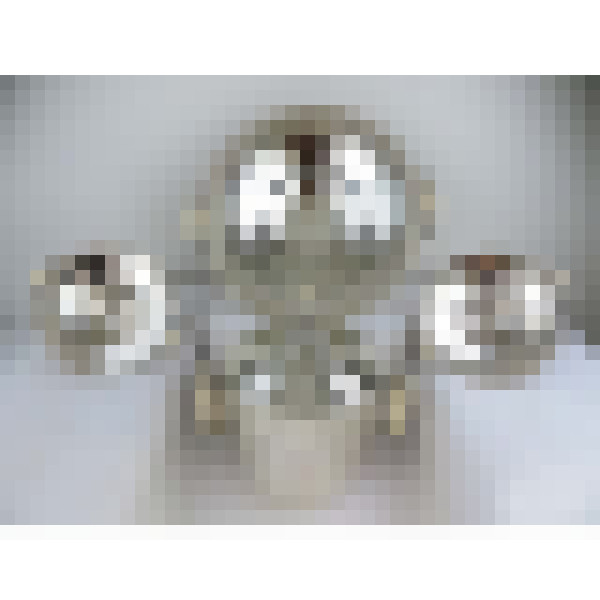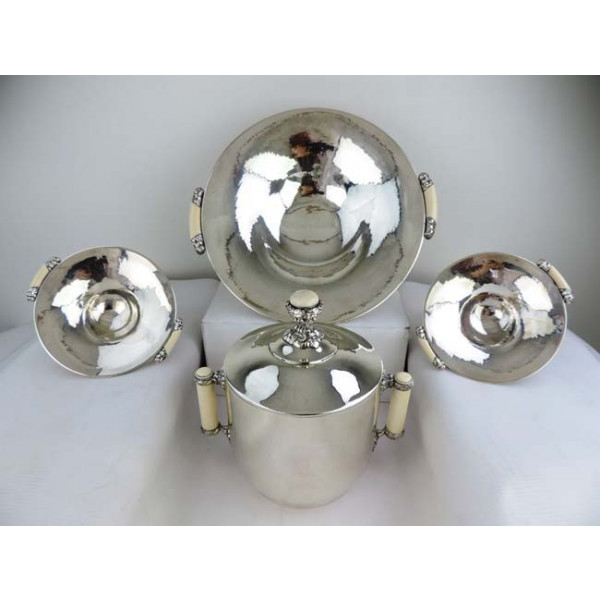 Sold
4 piece Suite - Art Deco with Ivory Handles - London 1938 by Charles Boyton - 24.cm diameter bowl, 17.8cm high barrel - 1750 grams weight - MM/4334
This is an outstanding quality suite of Art Deco silver made by one of the most important English silversmiths of the period. This service could be used for practical use on a drinks bar, displayed on a sideboard or used after dinner. Each piece has a hand-made planished (spot hammered) finish and fitted with ivory handles. All four pieces bear matching hallmarks and the signature of Charles Boyton. The condition is superb with lovely original patina.
As a suite for the bar, we have an ice bucket with cover, two small comports for use with olives, cherries or lemon slices and a larger comport for tasty nibbles. Altenatively, for use after dinner, we have a a biscuit barrel with cover, two small comports for after dinner mints and chocolate and a larger fruit and grapes comport. A fantastic multi-purpose suite that has true beauty and impact.
The large bowl measures 24cm diameter, 8.9cm high and 629 grams.
The two smaller comports measure 12.7cm diameter, 5.7cm high and 327 grams.
The biscuit barrel/ice bucket measures 17.8cm high, 12.7cm diameter and 796 grams.