84 piece Fiddle Pattern Canteen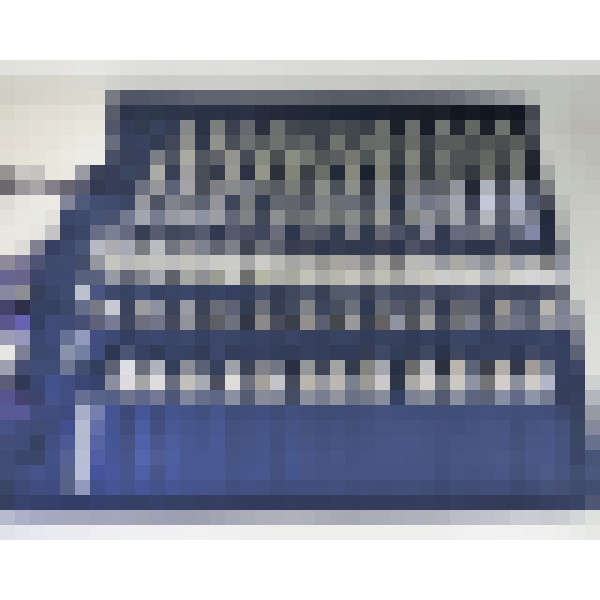 Sold
84 piece Canteen &ndash; Fiddle Pattern (12 place settings) - Hallmark: London 1830/40's by Mixed Makers; Weight: 3100 grams (100 tr.oz.) + 24 knives - Ref. No.: RE/4441</p>
84 piece Fiddle Pattern Canteen, London 1830's & 40's by Mixed Makers
The Service
We are pleased to be offering an excellent 12 place settings silver canteen in Fiddle Pattern based around mid-19th century pieces with the bonus of later round bowled soup spoons and silver handled knives. The service provides for seven pieces per 12 place settings with servers as an optional extra.
All the spoons and forks were made in London and benefit from having no personalised engravings to them. Each component is in a long run of 11 or 12 and so ensuring that place settings are an identical match. The single added dessert fork and table fork are near identical matches to the remainder. All pieces are in superb polished condition.
The modern round-bowled soup spoon was not introduced until the early 20th century, by which time fiddle pattern was very limited in production and thereby making the round bowled spoon a very rare occurrence. This service is fortunate to have twelve modern, superbly made examples that complement the set perfectly.
Knives were never produced in fiddle pattern, until more recent times. We recommend the use of the plainer handled knife as it is more comfortable to use, but can supply a new fiddle pattern knife on request. Supplied with this service are 24 top quality silver handled knives with stainless steel blades.
Fiddle Pattern
Fiddle Pattern was the dominant flatware pattern of 19th Century Britain. It was by far the most popular pattern from 1810 until 1880. Production was largely discontinued in 1914, as the original dies for hand wrought fiddle pattern were destroyed during the First World War. As the pattern has rarely been made since, the design is distinctively 19th Century and is extremely popular today for people wishing to have antique cutlery.
Components
This 84-piece service consists of the following:
12 Table Forks, London 1835 by John J Whiting (11off) + London 1866 (1 off); 20.3cm long
12 Dessert Forks, London 1840 by John Harris (11 off) + London 1844 (1 off); 17.6cm long
12 Round bowled Soup Spoons, London 1992 by Langford Silver Gallery; 17.9cm long
12 Dessert Spoons, London 1845 by Henry Holland; 17.8cm long
12 Teaspoons, London 1831-36 by William Bateman; 14.1cm long
12 Table Knives, Sheffield 1990 by John Barker; 24.2cm long
12 Dessert Knives, Sheffield 1990 by John Barker; 22cm long
Total weight of weighable silver 3100 grams (100 troy ounces) + 24 knives
Optional Extras
We have a huge range of Fiddle Pattern in stock and will be happy to quote for any additional dining or serving pieces that may be required to suit your needs.
Condition
Excellent polished condition.
Presentation
This canteen is supplied in seven anti-tarnish cutlery rolls with each roll holding 12 pieces.
As with all the canteens available from our web-site, we are happy to send a sample place setting for approval, on receipt of a fully refundable surety payment, prior to purchasing this canteen.