Trefid Spoon, 1705 by Thos Spackman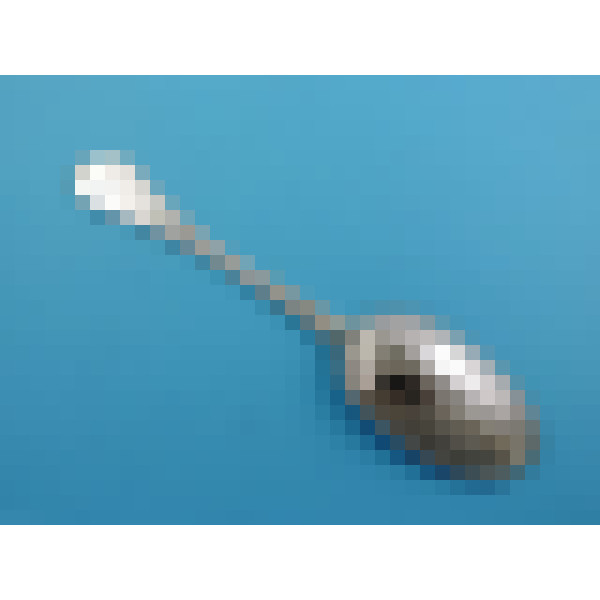 Sold
Spoon - Trefid - London 1705 by Thomas Spackman - 19.5cm long; 52g - GT/1468
This is an excellent example of silver trefid spoon with Britannia standard hallmarks. Britannia standard (95.8% pure) was introduced in 1697 to prevent the illegal act of coin clipping - sterling silver coins of the realm were systematically trimmed and the resulting swarf used by unscrupulous silversmiths.
This Queen Anne period trefid spoon was made by the specialist spoonmaker Thomas Spackman, and although a little rubbed his "Sp" mark can be seen in combination with the Britannia standard hallmarks. The spoon has a plain rattail and unusually has a single engraved "W" to the reverse terminal which appears contemporary in style to the period of manufacture.
This spoon is in fine condition with a good, thick bowl tip and attractive antique patina. A nice spoon!