St. Peter Apostle Spoon, 1628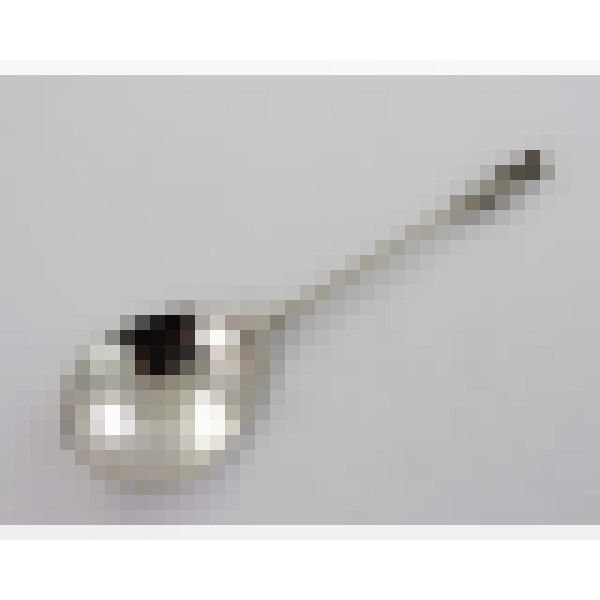 £3,750.00
Spoon - Apostle; St Peter - London 1628 by Robert Jygges - 18.3cm long; 55g - JV/1413
This is a fabulous example of a Charles I silver apostle spoon with the two critical ingredients of high quality and fine condition.
The spoon takes the typical form with a hexagonal stem, fig-shaped bowl and cast apostle figure to the terminal bearing a sacred dove nimbus and carrying a key in his left hand. The key is the emblem of St. Peter and in Matthew xvi 18-19, Peter was given the Keys to the Kingdom of heaven. The use of one, two or three keys by painters in artistic depictions of St. Peter, began to be used during the eighth century, representing the keys to Heaven, the earth and Hell.
Robert Jygges was a fine quality spoon maker from the second quarter of the 17th century and used the "RI" over a mullet maker's mark - a clear example is stamped on this spoon.
Condition is all important for early spoons, and this apostle spoon is in fabulous condition with an unworn bowl, crisp hallmarks (date letter is struck on the edge of the shank, but remains legible) and lovely, antique patina.