Nathaniel Lock Porringer, 1706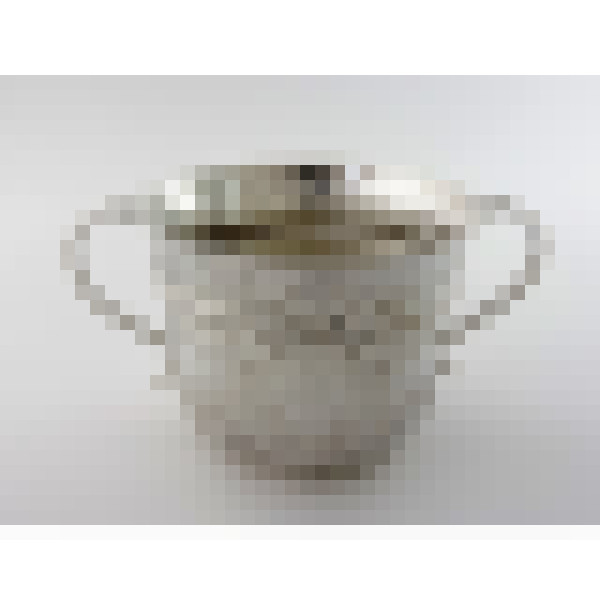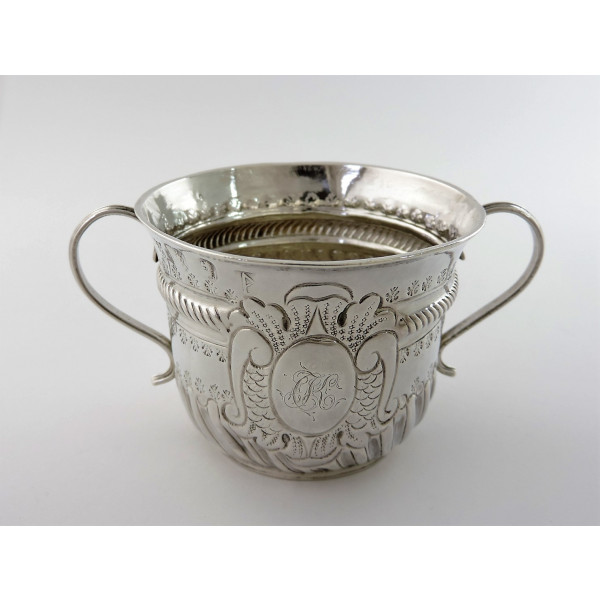 £895.00
Porringer - Half fluted with rope twist band - London 1706 by Nathaniel Lock - 6.3cm high; 8.4cm diameter; approx. 12cm wide incl. handles; 90g - ED/7750
Bearing clear Britannia Standard hallmarks for London 1706 with the distinctive "Lo" with key above maker's mark of Nathaniel Lock, this charming silver porringer would have been given as a child's christening gift as indicated by the late 18th century script engraved initials to the cartouche and also as an early 20th century Christmas gift as shown to the underside of the base with further script initials and the date "Christmas 1912".
This is a very competitively priced Queen Anne period silver porringer or caudle cup and benefits from being in fine condition with neither damage nor repairs, however there are some scratches to the base of the inside.
We are fortunate to currently have a good collection of Queen Anne porringers with more available from this shop and as shown in the final photo - this example is the smallest of the group and located to the far right.