Omar Ramsden Box, 1929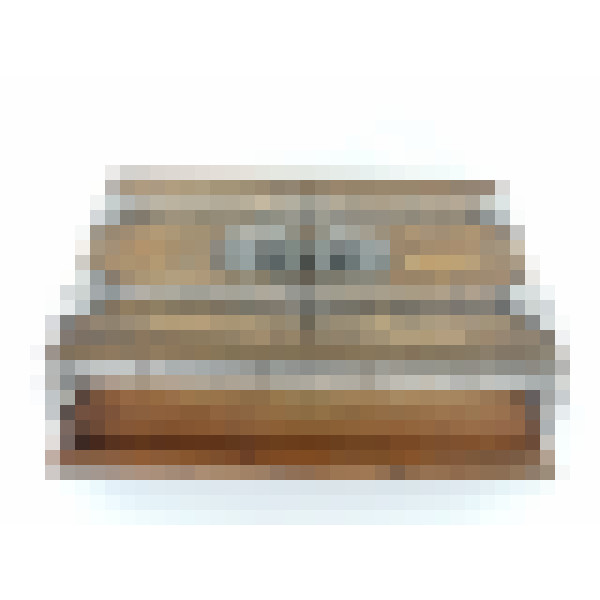 £2,495.00
Box - Wooden with Silver Mounts; Double Compartment - London 1929 by Omar Ramsden - 18.4cm long, 12.4cm wide, 6cm high; 490g gross weight - Ref: SC/2897
This is a superb box with silver mounts by Omar Ramsden. Ramsden was especially adept at making practical wooden pieces and making them beautiful by fitting silver mounts. In this instance, the mounts include the Swedish national flag to each corner, as box family repute the box was originally owned by a successful Swedish industrialist. It bears the engraved dedication "I was wrought for Harald by command of Wanda his wife" to one side.
The original use for the box was most likely as a double compartment cigarette/cigar box, but these days could be used for all manner of purpose, including a a jewellery casket or trinket box.
This box remains in excellent condition throughout.