Marlborough Pattern 1854, 8 person service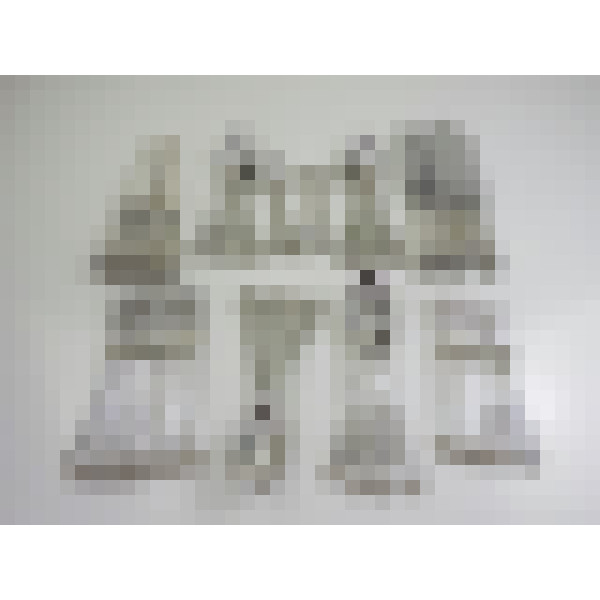 £3,480.00
54 piece Canteen; Marlborough Pattern (8 place settings) - Hallmark: London 1854 by Henry & Henry Lias; Weight: 3140 grams (101tr.oz.) + 8 knives - Ref. No.: GH/8755
54 piece Silver 8 Person Canteen of Cutlery in Marlborough Pattern, London 1854 by Lias
The Service
This is a very rare and high quality 54 piece Victorian canteen of silver cutlery in an enigmatic 19th Century Pattern. The service provides for seven pieces per 8 place settings.
All pieces were hand-wrought in London by the specialist flatware makers Lias Brothers and made over a 19 year period in the mid-19th century. There are eight of each piece, except for the teaspoons of which there are only six.
The table forks, desert forks, table spoons and dessert spoons are all engraved with the same Moor's head crest and hallmarked London 1854, whilst the 16 knives are engraved with a stag and hallmarked London 1850 and the teaspoons with a script monogram and hallmarked for London 1869.
The 19th century knives are a major bonus as modern knives are not available in this pattern. The table knives, although a little shorter than modern standards, have the benefit of being fitted with later stainless steel blades to give them a good cutting edge. The dessert knives retain their original silver blades.
Marlborough Pattern
This attractive flatware pattern was produced exclusively by the Lias Brothers company during the 1850's and 1860's. It is illustrated in "Silver Flatware" as figure 241, but at the time of writing the book there was no known name, it has however been recently identified from original catalogues as being called Marlborough Pattern. It is a premier pattern as items have a very hefty weight in the hand with table spoons and table forks each weighing 3 tr.oz.
Components
This 54-piece service consists of the following:
| | |
| --- | --- |
| 8 Table/soup Spoons (oval bowls) 22cm | 8 Dessert Forks 17cm |
| 8 Table Knives 22cm | 8 Dessert Spoons 18cm |
| 8 Table/dinner Forks 20cm | 6 Teaspoons 13.7cm |
| 8 Dessert Knives 21.3cm | |
Total weight of weighable silver - 3140 grams (101 troy ounces), this weight includes the dessert knives with the loaded handles, but not the 8 table knives.
Condition
Excellent original condition. The fork tines are full and equal lengths and the spoons bowls retain their original thick tips. For an antique service of 150+ years age, the condition is exceptional.
Presentation
This canteen is supplied in 8 new anti-tarnish cutlery rolls. Each of these navy blue rolls holds a single 7-piece place setting.
As with all the canteens available from our web-site, we are happy to send a sample place setting for approval, on receipt of a fully refundable surety payment, prior to purchasing this canteen.