Henry VIII Lion Sejant Spoon, 1530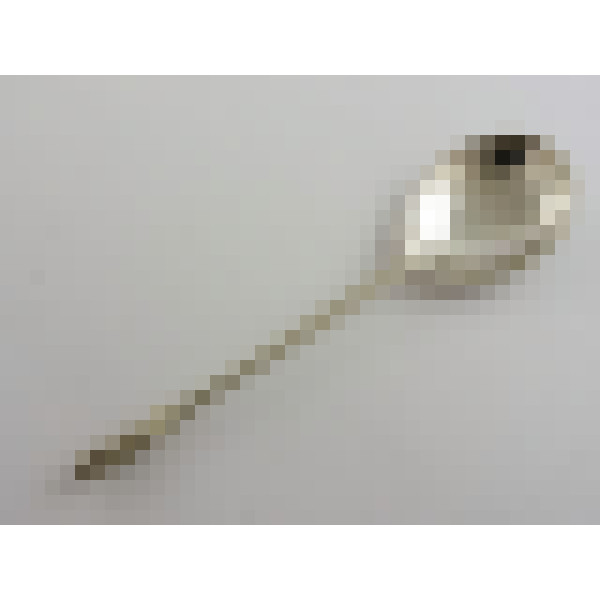 Sold
Spoon - Lion Sejant Affronte&eacute; - London 1530 by William Simpson - 17.4cm long; 45g - PQ/6883</p>
We are pleased to offer an important and exceptional in many ways, Henry VIII period silver lion sejant affronté spoon.
This Tudor period spoon has a fig-shaped bowl and a tapering faceted stem terminating in a well-modelled cast lion sejant affronté finial that bears traces of original gilding.
With clear bowl mark and two appropriate stem marks (pre-dating the addition of the fourth mark; the lion passant in 1544), this spoon was made by the highly important specialist spoonmaker, William Simpson (maker's mark a fringed "S").
According to Tim Kent in "London Silver Spoonmakers", "The first half of the 16th century was dominated by the specialist spoonmaker who used as his mark a fringed "S", which has been noted on many spoons between about 1510 and about 1545. I believe that almost certainly this man can be identified as William Simpson." This spoon has a clear date letter for 1530 and bearing in mind the Henry VIII provenance, the condition is simply outstanding: the bowl remains full-shaped with a thick rim and the lion sejant is crisp with stunning detail to face, mane and tail. The lion can be clearly seen to be sitting on the tail which curls up between fore and hind leg.
This spoon has been well documented and appears in the two most important books on the subject of early English spoons (see below). The provenance is first class and it can be seen from the prices achieved at auction in 1999 and 2008 that the current offer price represents excellent value for money!
Provenance:
This spoon is illustrated in How, Commander G.E.P and Jane Penrice, "English and Scottish Silver Spoons and pre Elizabethan Hallmarks on English Plate", Volume I, Chapter II, Section VII, Plate III, page 260. How writes on this spoon, "The beautifully tooled finish and finial of this spoon is actually a Lion Sejant Affronté generally referred to simply as a 'Lion Sejant', as this is the normal form found both in London and the Provinces in the sixteenth and seventeenth centuries. I have noted a similar spoon by the same maker, London 1529, in which the mane was not so pronounced, and the front legs of the lion were not joined, showing that even London makers employed different models at the same period."
The David Constable Collection: the spoon is illustrated and discussed in "Silver Spoons of Britain 1200-1710" on pages 398-401 in Volume one.
The Quernmore Collection: Sold for £19,760 as lot 84 Bonhams New Bond Street, 2nd July 2008
The Roger Whittaker Collection: Sold for £20,300. The collection of this famous singer was sold by Sotheby's at his home Cubberly House, near Ross-on-Wye, Herefordshire,12th July, 1999.
Dr Wilfred Harris Collection: Sold as lot 108 at Christie's King Street, 19th June 1957 and purchased by How of Edinburgh.