Large 2-handled Jensen Centrepiece Bowl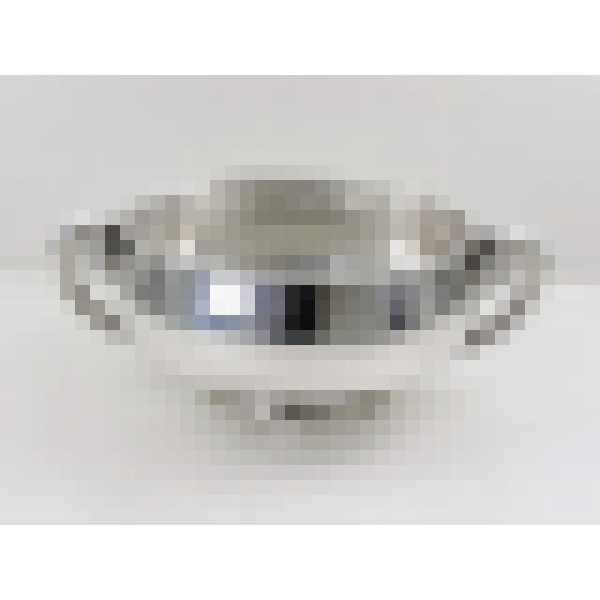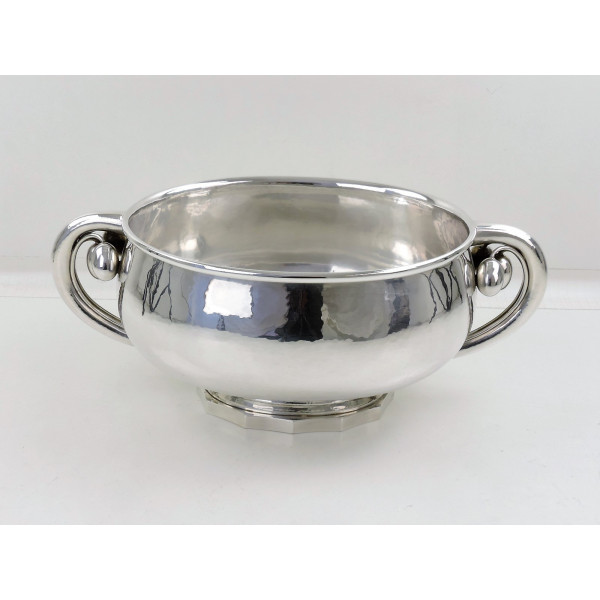 £5,500.00
Bowl - Design 501, Cherry Centrepiece; two-handled - Post 1945 by Georg Jensen - 14cm high; 24.5cm x 20.5cm oval; approx. 36cm handle to handle; 1790g - QK/7201
Described by Georg Jensen as a Cherry centrepiece bowl, this large 2-handled silver dish is quite magnificent! The hefty weight of over 57oz tells you something of the fine quality and the soft all over planished decoration adds to the overall effect. Both handles are beautifully formed with a pair of cherries hanging beneath.
As Jensen himself suggested, this large bowl would be ideal as a table centrepiece for displaying fruit or acting as a punch bowl. It bears a full set of Jensen Sterling workshop marks underneath and is in excellent condition.
This example is one of a pair that we have in stock - see final photo - please contact us if you would like to purchase both..